About Us



               Making Champions Of Others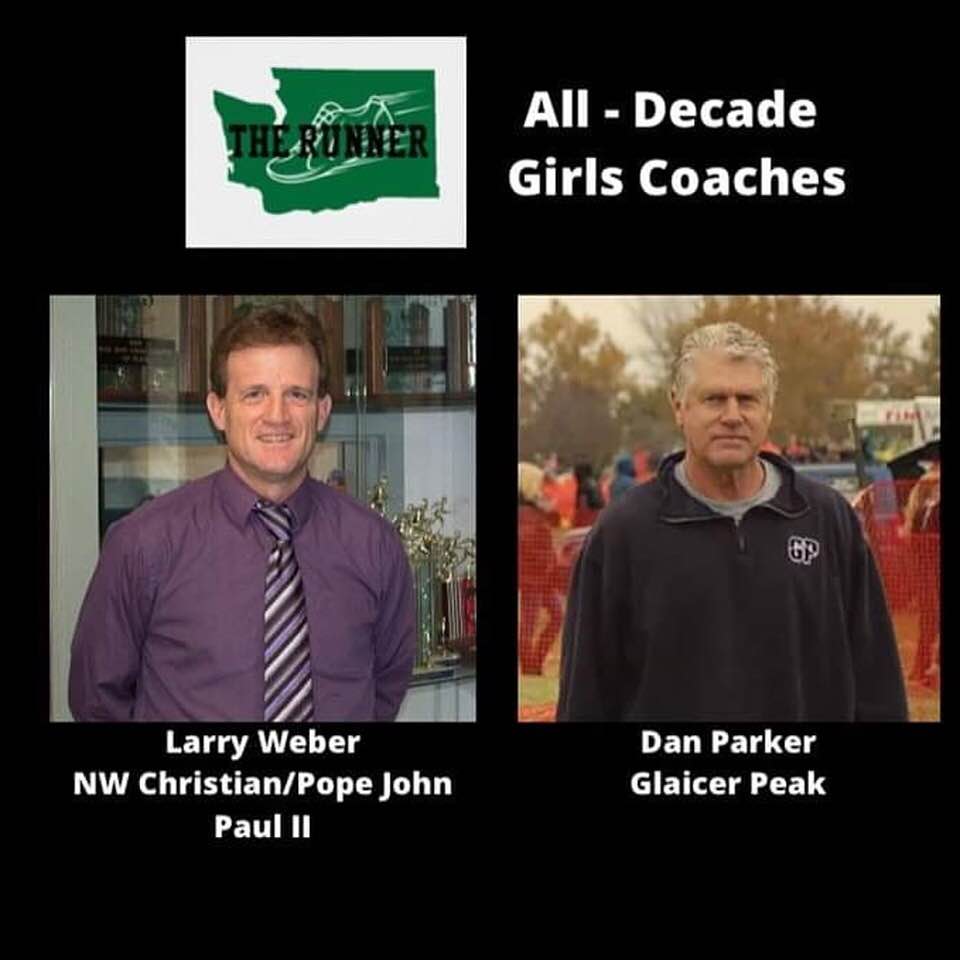 Coach Weber
Coach Weber has many years of successful coaching experience at different levels. He has coached high school individual state champions at 800 meters, 1600 meters, and 3200 meters, High School State Championship teams, U.S. Olympic Trials qualifiers, American Master's record holders, and post-collegiate elite runners.          
In the last eleven seasons, Coach Weber has coached 11 Washington State High School Cross-Country Championships (8 girls and three boys teams). His girl's team has won three consecutive state championships in 2019, 2021, and 2022. No state cross-country championship was held in Pasco, Washington, in 2020 due to the COVID pandemic.
His girl's team has also won the Washington State team academic title in their classification three times in 2019, 2021, and 2022. The academic championship is awarded to the team with the highest average GPA.
The JPII Boys team has placed second at the state cross-country championships for four consecutive years. However, they also finished as the number one team in the state in their division (1B) for four straight years. The 1B and 2B schools compete in the same state championship event in cross-country.   
He is the head coach of the men's and women's track and field teams. His girl's team won the State Championship Track and Field Championships in 2022, and his boy's team was third.  He has been the head coach of twelve state championship teams (11 cross-country, one in track) in the last eleven seasons.
Coach Weber was named Co-Girls High School Cross-Country Coach of the decade by The Runner, the primary media source for high school cross-country and track and field in the State of Washington, along with Dan Parker (high school coach of 5000 meter Olympian Amy-Eloise Markovic).
Coach Weber also coached a Paralympic athlete Tony Volpentest to two Gold Medals in the 100 and 200 meters and a world record in the 200-meters at the ISOD World Championships in Barcelona, Spain. A movie is currently being made about Tony's life.                                                                   
Coach Weber coached a local masters runner to a national championship and American age group record in the 400-meter hurdles and two age-group world records in the Steeplechase.
His peers named Coach Weber a Washington State High School cross-country coach of the year five times in his last ten seasons as a head coach in his division.
Coach Weber also routinely helps young people prepare for military service academies through his running and fitness programs and other strategic activities if that is their life goal.
Coach Weber has taken USA Level 3 classes from the world's best middle and long-distance coaches. He continuously keeps up with the latest training methods.
As a runner, Coach Weber was a USA-ranked miler, two-time Big Sky 800-meter champion and record holder, a former state high school champion, NCAA Division 1 Qualifier, and the winner and record holder of the Original Ultimate Runner Competition (10k, 400 meters, 100 meters, a mile and marathon all ran on the same day) to determine the world's best all-around runner.
You can also read about the Original Ultimate Runner Competition for more information about this event.

Coach Weber has also led or participated in many national and world-class business initiatives in the business, non-profit, and Government sectors.
You can read Coach Weber's story in his book, Leave Nothing At The Finish Line. Many of the principles in the book are based on Coach Weber's favorite verse, Philippians 4:13.
Coach Weber's book is scheduled for release in 2023.
Sports Talk Show
I was interviewed about my coaching philosophy on a sports talk show at this link.