Celebrating The 25th Anniversary Of  Tony Volpentest's Gold Medals
                Picture and cover from Tony's book Amazon.Com
The Beginnings Of A Partnership Is Born
An important story initially told by 20th-century genius Buckminster Fuller illustrates the most critical impacts of various accomplishments in life. The story, in my own words, goes something like this:
"The honeybee goes around gathering nectar to make honey. This seems like the honeybee's primary purpose in life on the surface. Day after day, the honeybee does its job and is successful at what it does, making honey. Some people certainly benefit from the end product of honey, but the scope of those benefits is limited to a specific subset of people.   
However, the honeybee also goes from flower to flower, taking pollen with them "accidentally," resulting in a cross-pollination of 100s of crops, like apples. The unintended consequences of the bees' work are incredible and dramatic for humanity.                                                    
The bee has no idea what he is doing other than his primary function in life, making honey.
However, because of the honeybees' cross-pollination (the side effect of the activity), most of the world's crops used for food rely on bees' pollination. And, we humans and animals depend on the plants and crops that are pollinated by bees."   
I would argue that the "side effect" or actual purpose of the bee has an even more significant impact on the world. Millions, if not billions, of people and animals are impacted and benefit from the "side effects of the bees work.                                                                                                                       
The side effect of the bees, as I've called it, really is the "main effect" of the bees' Story and purpose in life. The bee has no idea that they are impacting other areas of life so dramatically, but the impacts happen and are there nevertheless. The effects are far more significant than just making nectar for honey.
When we started working with Tony Volpentest as a team beginning in 1995, many side effects became the main effects of his story by the late 1990s.                                                                                         
Tony's gold medal runs, and world records (like bees making honey) were fantastic and inspiring to thousands of people, no question there. However, I believe some of his most significant accomplishments were created from the side effects of his gold medal runs and world records from 1996 into ensuing years, even today. 
The "Side Effects" and Impacts Of Tony Volpentest's Amazing World Record And Gold Medal Ran In 1996
Bryan Hoddle called me one day in the fall of 1995 and asked if I wanted to help market and promote Paralympic Athletes and the Paralympic Movement.  The Paralympic Movement at that time was anything but mainstream. We had our work cut out for us as we looked for ways to take down some long-established barriers that stood in the way of Paralympic Track and Field Athletes reaching their God-given potential. We were all part of the pioneer effort to focus on the Paralympics.
Ross Perot hired Bryan to help Tony Volpentest train for the 1996 Paralympic Games in Atlanta, Georgia. Mr. Perot was a billionaire from Texas who ran for President of the United States. That one phone call from Bryan turned out to be a watershed moment for both of us and, like the bee in the story, ended up having much more significant implications than any of us could envision at the time. It was a historic moment in many ways.                   

Bryan hit the ground running while I developed a strategic plan to promote Tony and the Paralympic Movement. We had no time to waste. The games in Atlanta were looming.                     
I quickly formed a company called Physically Able Sports to work with Bryan in his coach role. Albert Einstein said, "nothing happens in life until something moves." It was time to move.
We teamed up and brainstormed ways to help Paralympic Athletes. I presented the final strategic plan to Bryan and Tony about a week after starting the project. We all agreed to proceed.     
Einstein's advice turned out to be a bit prophetic in our team story. In the CBS video capturing Tony's life in 1996, the narrator said something like, "clearly, Tony likes being a man in motion." Life was a sprint for all of us for several years. We were moving fast to reach our goals. 
Bryan focused hard on developing a training plan for Tony Volpentest, the best Paralympic Sprinter in the world;  I focused on breaking long-standing barriers to help Paralympic athletes become full-time professional athletes like others in able-bodied sports.          

We had to create our roadmaps in training and sports promotion because there were no blueprints or roadmaps for what we wanted to accomplish in the Paralympic Movement.
After Tony had several years of off with and on training, Bryan created a masterful training plan to help Tony get into shape for the 1996 Atlanta Games. Tony was the defending Paralympic Sprint Champion from 1992 at the Paralympic Games, but the competition was much more challenging in 1996 with athletes like Neil Fuller from Australia.             
The culture for Paralympic athletes was also beginning to shift in late 1995, especially with Ross Perot involved in the equation and more intentional promotion and marketing of the sport. We were watching history unfold before our eyes.                                                                 
Bryan had precious little time to get Tony ready for the most demanding Paralympic Games in modern history at the time. Bryan's training plans were brilliant for Tony at the time. Bryan's training plans, combined with Mr. Perot's influence on our strategic objectives, helped create a culture and environment that never entirely existed before.
On the business side, I focused on helping Paralympic Athletes secure sponsorships strategically and promote the Paralympic Movement effectively. One goal included setting up world-class events for Paralympic athletes. It was a team effort with input from Mr. Perot, Bryan, Tony, and myself as the plan's project manager.                                                                                                  
Physically Able Sports was also the first company to focus solely on promoting and representing Paralympic Athletes.  Fortunately, we had a fantastic mentor in many vital areas—billionaire and presidential candidate Ross Perot to help us along this new journey. Credit goes to Mr. Perot for his mentoring support and financial support.
Mr. Perot was central to our partnership at the time. When needed, he provided advice, funds to initially support Tony while we looked for other sponsors, and great words of wisdom that left Bryan and I inspired on many different levels.
Mr. Perot's help and support helped jump-start a whole new movement within the Paralympic Movement and the disabled veteran community on many different levels. More about his impact on veterans in a moment. However, for now, let's talk about what kick-started all those "side effects" of our team partnership.                                   
The Side Effects, Many Times Are The Main Effects

Any major accomplishment or activity in life, including winning Gold medals, has unintended consequences impacting culture and society.
When Tony won Gold medals in 100 and 200 meters and set a world record in the 100 meters under Bryan's tutelage at the 1996 Paralympic Games, many amazing "side effects" that happened were directly related to Tony's wins in Atlanta.               
The "side effects" of that era continue to impact the Paralympics of today. Tony ran terrific in Atlanta; he ran a world record in the 100 meters to win the gold (See the video of Tony's fantastic run at the end of this article).                                                                                          
However, what happened during the 1996 era was groundbreaking on so many other levels.
The life-changing and industry-changing stories, the "side effects," if you will, were related to the gold medal pursuit are probably the most remarkable stories that have stood the test of time from the 1996 Paralympic Gold medal runs of Tony Volpentest and his legacy. I will share some of those stories below.

As a Christian, I have even a more straightforward way of saying all of this about the side effects of stepping out in faith in a new venture. If you step out in faith and take a risk to bring glory to God, great things often happen that you could never imagine at the beginning of an activity or project. I've seen this play out in my own life over and over again.                                                                                  
There is no way we could have predicted the massive shift in how disabled athletes were beginning to be perceived at the beginning of our Paralympic journey. And, there is no way we can take credit for what happened. God was moving and guiding our steps and gently correcting us when we made mistakes along this journey.
The Incredible Impact (side effects) Of Ross Perot In Tony's Story
Tony's life story and those around him increased exponentially during his second Paralympic Run.
The positive impact of Tony's wins in Atlanta and his groundbreaking moments had tremendous implications in the culture we were working in at the time.                        
Lets' start with the impact of Ross Perot in our partnership picture.
When Tony won the Paralympics, Mr. Perot sent the CBS tape of Tony's gold medal run and sent it to disabled veterans to give them hope, hope for a better future. Mr. Perot wanted to inspire veterans he respected and spent a lifetime helping. Mr. Perot was definitely  "The Veterans Advocate" on many different levels throughout his lifetime, including his support during the Paralympic Movement and beyond. 
Mr. Perot sent more than just Tony's video of winning in Atlanta to inspire disabled veterans.  He sent information and resources to veterans or veterans groups directly resulting from the experimentation with new prosthetic legs for running.                                                            
For example, I remember going to Oklahoma City, Oklahoma, with Bryan watching Tony's stride and gait. The purpose of the visit was to work with prosthetists to improve the prosthesis that Tony wore while running fast.  Based on feedback and assessment from Bryan,  during these tests, the prosthetists (those who made the artificial legs) improved the "artificial legs" that Tony and others ran on in competitions.  By experimenting with and helping Tony, many other disabled athletes benefitted from these process improvements and new technologies.                                                                                 
As far as I know, Mr. Perot, Bryan, and others in the prosthetics industry shared these newfound improvements freely with the veterans' community. Mr. Perot loved American Veterans and spent a lifetime helping Veterans in any way he could. He was a man of action, not just words. Sharing what we all learned at no personal gain was his character when working with veterans.

If Mr. Perot had not sponsored Tony, it is unlikely that the improvements of that era would have happened in the same ways. Bryan, in essence, was a pioneer in helping not only world-class athletes but also everyday disabled athletes and veterans who indirectly benefitted from those running bio-mechanical sessions testing out new prosthesis devices.  Mr. Perot was a master at getting the word out about any positive effects that helped veterans.
Other Amazing "Side Effects" Of Tony's Story
Coach Hoddle And His Wife Sherri Reach A Life-Long Dream
Mr. Perot paid Bryan Hoddle to coach Tony during Tony's Paralympic run through 1996.  What is not so well known is that those funds went directly to help pay for his son Stevens' adoption.   
Mr. Perot's generosity impacted the whole Hoddle family structure. Bryan and Sherri were able to adopt their now-grown son Steven as an infant. The details of this Story are pretty amazing and too long for a single blog post. However, Mr. Perot's involvement in our partnership forever changed the Hoddle family in life-giving ways. Perot's involvement was not only a blessing to Tony; it was a significant blessing to the entire Hoddle family.
When Mr. Perot discovered the Hoddles used the money he paid Bryan to adopt their son Steven, he carried little Steven around the Presidential box at the Olympic stadium for what seemed like forever while we were waiting for Tony to run during a rainstorm nevertheless.
Sherri Hoddle, Bryan's wife, had told Mr. Perot's daughter about how they used the money from coaching Tony to adopt Steven. She then told her dad, Mr. Perot. He was delighted to hear what the Hoddle family had done with his money. 
Mr. Perot Focused Solely on Tony's Big Day
I was blessed to pick up Mr. Perot and his daughter at the airport when they came to watch Tony run in Atlanta. Both Mr. Perot and his daughter were so excited to see Tony run and be at the stadium as part of the team to support Tony. We talked the entire way to the Olympic stadium about Tony, Bryan, and our progress in the Paralympic movement. Later that day, we were scheduled to speak at a press conference about Tony. 
Mr. Perot was a class act at the press conference. Even though he was running for President of the United States, he clarified that our focus at the press conference would center around Tony, not around his potential presidency.

Mr. Perot kept his word and focused on Tony the whole time we went. Of course, the highlight of the day was watching Tony break the world record that day in the Olympic Stadium stands.          
Bryan and I sat next to Mr. Perot and his daughter as Tony won gold and broke the world record. You could see and feel the excitement of Mr. Perot as he watched Tony race for his life in the 100 meters.  If you watch Tony's video, you can see that we were all just a "little" excited to see Tony win his gold medal and set a world record.                                                   
It was also apparent that Mr. Perot saw what Tony could do to inspire others, including the veteran community, on that day in 1996. Thus began a new chapter of helping not only Paralympic Athletes but disabled veterans as well.

The Paralympic Gold Medal Runs Were A Springboard To Becoming "The Soldiers Coach"

The side effects of Tony's gold medal became even more pronounced after the Atlanta Paralympic Games.
Bryan became the head coach of the USA Paralympic Track and Field team after his success with Tony at the Paralympics and other athletes. He took a USA Paralympic Track And Field Athletes to Athens, Greece, and performed admirably. However, this was just the prelude to even greater things to come.
Probably even just as important, the Paralympic experience served as a springboard for Bryan to work with injured soldiers for many years at Walter Reed Hospital and other similar organizations for injured vets around the United States. Like Mr. Perot, coach Hoddle would show Tony's wins on the track from Atlanta to Veterans nationwide.                                                                                                           
The first-time coach, Hoddle saw all those veterans who lost limbs defending our country in one room; he left the room to cry.                   
Now Bryan is not the kind of guy who cries often. He was so touched by what he saw that day. The veterans touched him so much that his life mission changed that day; his new mission was to serve disabled veterans somehow for the rest of his life.                                                                                         
Bryan became nationally-known as "The Soldiers Coach." Runner's World Magazine recognized Bryan as one of the top influencers in the world in his specialty due to his work with Paralympic Athletes and soldiers.     
Bryan's work was an outgrowth of Tony's Gold Medal runs, a significant side effect, if you will, of the Atlanta Paralympics, his success in Greece, and his contact with Mr. Perot while working with Tony.                                                            
Bryan is instrumental in helping with the Invictus Games, the "Olympic Games for Disabled Veterans." Bryan is on the group's board, trying to bring this worldwide event to a future location in America.  Even today, Tony's legacy in Atlanta lives on through Bryan's work as I wrote this article in September 2021. 
The One-To-One Challenge Helped Open The Door To World Class Paralympic Events

My wife Julie and I worked with CBS, CNN, and other world media to promote the world Paralympic movement on the business side of things. It was a team effort all the way. These partnerships lent credibility to expanding our team's influence into other unique opportunities for Paralympic Athletes. Walls were starting to break down for us and our strategic goals.
After talking to Giselle Briden, the director of the One-to-One Challenge, she agreed to a one-to-one challenge between Neil Fuller and Tony Volpentest in Toronto, Canada, through our business as the undercard event before one of the most innovative track events in history at the time.

The main focus of the One-To-One challenge was a race between Olympic Gold Medalists Michael Johnson and Donavan Bailey. Bailey won the 100 meters at the Atlanta Olympics. Johnson won the 200 and 400-meter gold medals.  The One-To-One Challenge, held in the Skydome in Toronto, Canada, was one of the marquee sporting events of the year.                                                                                                          

The One-To-One challenge determined who was the fastest human in the world. Bailey and Johnson agreed to run against each other at 150 meters, the mid-point between their combined Gold medal runs. The race winner would claim the title of the fastest man in the world and one million dollars!                   

Unlike other race directors and sponsors of that era, I did not have to call Giselle the standard 7-10 times to convince her about the value of seeing Tony and Neil's race. After my first call, she "got it" and offered them a contract. Contracts for Paralympic Athletes rarely existed in those days. It was a big deal to have Paralympic Athletes as part of even as visible as the One-To-One challenge.  

Giselle intuitively understood the importance of having Tony and Neil at the one-to-one challenge.

It was another Watershed moment in Paralympic Track and Field History, sponsors and meet directors saw the value of inviting Paralympic athletes to a major sports entertainment table.

Winning the Gold in Atlanta and CBS and other media covering Tony educated people for pretty close to the first time about the fantastic potential of disabled athletes. A lot of credit goes to the CBS crew for having the foresight to cover Tony's race in Atlanta.

Tony and Neil were the undercard event for Michael Johnson (Olympic Champ and world record holder in the 400 meters and 200 meters) and Donavan Bailey (100-meter Olympic Champion).

Tony and Neil's race was like an undercard for a boxing event. They were not the main attraction, or so it seemed at the time, but they were part of the event nevertheless. Their participation in this event was the first time in sports-entertainment history that disabled athletes had this kind of platform to showcase their skills. It was another first for Tony, Neil, and the Paralympic Movement.

Tony and Neil nearly got a standing ovation at the one-to-one challenge that day as they raced head-to-head to the finish line. Tony barely out leaned Neil Fuller from Australia at the line. The crowd went crazy and exploded in appreciation of a great and close race.  I had never seen this kind of reaction to Paralympic Athletes before.                                          

Something changed that day in how the sports community viewed disabled athletes. It was a fantastic moment where the crowd truly appreciated a fantastic and close race. Neil came from Australia just to run this 11-second 100-meter race. Neil had to battle lousy flight connections, challenges in the airport, and little sleep to arrive on time.
Neil was a trooper. I think we all sensed that something bigger than all of us was happening.                   
The risk of including Tony and Neil compete in this premier event paid off.                                                                                                                                   
On a side note, Tony's and Neil's race was on the national TV schedule during the Johnson and Bailey matchup race. However, the station covering the race canceled coverage at the last minute for reasons we never understood.                                

Although it was outside of our control, and we had no control over last-minute network television changes,  to this day, I feel bad for his sponsors from Flex-Foot, whose CEO had about 50 people over to watch the race!                                                                                                                             

As disappointing as the lack of coverage worldwide was for us, especially for Tony's very generous Flex foot sponsors, I knew we were on the cusp of more coverage for Paralympic Sports after watching the fantastic reaction from the crowd when Neil and Tony raced that day. It was the kind of experience where the hair stood up on your back. You knew the Paralympic Movement would never be the same. You could almost feel it in the air.
The mainstream media was starting to take notice of the incredible athletic ability and stories of disabled athletes. Another significant culture shift was happening before our eyes that day in Toronto.
In the "the main event" of the day, Michael Johnson pulled a muscle about 50 meters into the race and did not finish his race against Donavan Bailey in the much-publicized one-to-one challenge race.  You can't control that kind of muscle pull. It was just one of those unfortunate things that sometimes happen in life.     
It was a good thing there was such a fantastic undercard race that day and some other events with Olympic stars like Heptathlon, gold medal winner, and world record holder Jackie Joyner-Kersee in attendance.  
The Volpentest and Fuller race inspired thousands of fans who came to watch the One-To-One challenge that day in the Skydome. By far, the loudest cheers from the crowd that day ended up being Tony's and Neil's race. That moment will always live indelibly in my mind.
The United States Olympic Committee (USOC) Is Now The United States Olympic and Paralympic Committee (USOPC)

While Tony's gold medals, world records, and post 1996 races and media coverage did not in any way solely make this happen, his performances and media attention in 1996 and the late 1990's helped usher in significant changes to disabled sports in America and throughout the world.                   
Few people had heard of the Paralympics as late as 1992. The 1996 Paralympic Games in Atlanta began much more knowledge about the Paralympics when hosted in America.  The media showing up to cover mostly Tony at this event was the springboard the Paralympic Movement needed.

Now 25 years later, NBC hosts roughly 1200 hours of Paralympic coverage in 2021 in Tokyo! There is now parity in the money Paralympic Athletes win compared to Olympic athletes for each medal. Getting paid the same amount was not the case in the past.
Other  "Smaller" Side Effects of our partnership

Some other more minor yet essential things came out of our partnership together. Here are a few of them.

New Sponsorships Created To Help Paralympic Athletes Become Professional Athletes

We achieved our objective to help Tony become the first-time, full-time professional disabled athlete. All of the sponsorships we created as a team allowed Tony to become probably the first full-time professional disabled athlete to earn a good living from track and field.                              
Along the way, we met Michael Johnsons (Olympic 200 and 400-meter gold medal winner) agent, former Basketball stars like Otis Birdsong, the first millionaire in pro basketball, Dallas Cowboy football players, and other famous athletes who helped shape our approach when representing and negotiating for Paralympic Track and Field Athletes. 
Sports marketing for disabled athletes was all new at the time and part of our original strategic plan to help open more doors for disabled athletes and promote the sport.
This part of our Story is perhaps a book by itself. We had to help break down many barriers to make progress in this area!

Coaching Tony In 1999 Help Change How I Coached Others

After Bryan moved on to help soldiers and wounded vets, I coached Tony for a time. I coached Tony to gold medals in the 100 meters and 200 meters at the world championships. Tony set a world record in the 200 meters that day. Even though I am primarily a mid and long-distance coach, this experience taught me about developing strength and speed with the athletes I coach.

Developing speed is sometimes the most challenging part for mid and long-distance runners. I am forever grateful for the opportunity to coach Tony for a short time to learn this skill.

Coaching was always my passion, but I did not pursue it fully in life until the final chapters of my life.

At a relatively old age, I put more of my skills in this area. You can read more at my website: 
https://www.coachweber.org/Running-coach.html

Bryan Becomes A Sought-After Speaker And Disabled Sports, Expert

Bryan's work with Tony, the Paralympic Movement,  and soldiers provided many speaking opportunities around the United States. Bryan's motivational talks are inspirational because they are grounded in real-life, transformational changes. In other words, "he has been there and done that"."

Coaching USA Teams and Gold medal winners and recreational and those in recovery from loss of limbs gives a person some unique perspectives in life. And, oh, by the way, this man has coached many high school able-bodied state champions and national class athletes as well.

As mentioned above, Bryan is currently working with the leaders of the Invictus Games to bring the games to America hopefully.

You can read more about Bryan's incredible career at his website:

Tony Wrote A Book And Continued To Speak

Tony published his Story in a book called The Fastest Man In The World: The Tony Volpentest Story.

Tony continues to offer his speaking services to inspire others.

Thanks to StarMentors, productions, and others, Tony's book is transforming into a movie.
You can also access Tony's website here:

http://www.tonyvolpentest.com/
Jay Jaworski is making a movie about Tony. You can learn more about Mr. Jaworski's movie project here:
https://starmentors.com/2019/11/25/tony-volpentest/

The Greatest Impact Of All, Hands Down

Tony's parents faced the challenge of raising a son who had a disability. They chose to raise a son to greatness regardless of his physical difficulties at birth.                                 
Choosing to love and nurture a child with a disability is no easy task in life, but it is life-giving in many ways. Just look at what Tony's pareparentsice had on the world. In my book, Tony's parents are the true heroes of his Story.
I remember introducing Tony at a significant speaking engagement after the Paralympic Games. I set up a speaking engagement made up of leaders in Government. I will never forget how Tony thanked his parents for their support during his life. He was genuinely grateful for the life they chose to give him.                                                                                               
Tears filled the room that day after his speech, and he received a standing ovation. I saw this same type of reaction at other venues as we traveled across the nation, where thousands of people gathered to hear Tony speak and hear his Story. Standing ovations were the norm. Through word of mouth, many other people heard Tony's Story after he left his speaking engagements through the day's attendees.   
We would play Tony's Atlanta CBS tape of his win in Atlanta, I would give a brief introduction, and just as Tony walked on stage, he got a standing ovation even before he ever said a word. People saw from that tape just how amazing this man was, born with no arms, no feet, and who used paint cans to help balance himself at the starting line truly was.
I believe God had a plan for Tony and the potential impact he could have on others in life from the very start. Each person, however, placed on Tonyon life path had a choice to help him or not.

Tony's parents made the first and most crucial choice by creating a wonderful life for Tony with no guarantees.                                         
Their decision was rewarded tenfold by Tony's impact on others in life and all the fantastic "side effects" his life has produced.

The world was never the same after this great athlete was born.

One Final Word

No, the Honeybee analogy is not a bad metaphor, after all. We can learn a lot from the honeybee through its purpose in life. The true purpose is not gathering nectar and making honey; its true purpose is creating something much more significant by producing food for millions of people through its unique and one-of-a-kind design.                   

Like the honeybee, when you step out in faith each day by using the unique gifts God gave you, life-giving things happen to others you never thought were possible.

Tony's life is a testament to much greater things than his success. His "unique design" changed the world for the better, forever.     
How many others were helped and benefitted from Tony's life because of his groundbreaking work and world records in 1996? 
How many veterans were impacted by Tony's Story?
How many parents of disabled children were touched by a man with no legs and no arms?
How many others did this man impact?                               

Too many to count.
Sometimes the Side Effects of our accomplishments and goals are where the most remarkable victories and treasures live. They are the true purpose of our life.

God works all things together for good.
Blessings,
Coach Weber

Philippians 4:13
Tony's record-breaking performances at the 1996 Paralympic Games are captured in the video below from CBS. Our company, Physically Able Sports, acquired the rights to the video in 1997.

https://www.youtube.com/watch?v=ZaSWjKMhNfY
 Copyright Larry Weber. All rights reserved worldwide.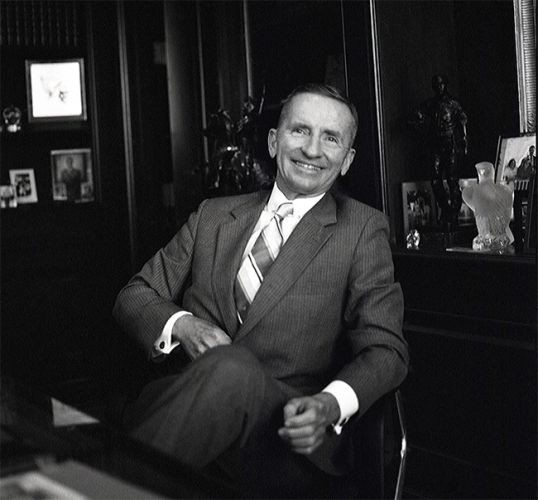 Ross Perot served as a mentor to all of us in the mid to late 1990's. Mr. Perot's leadership enabled Tony's story to unfold through his generous business and financial support.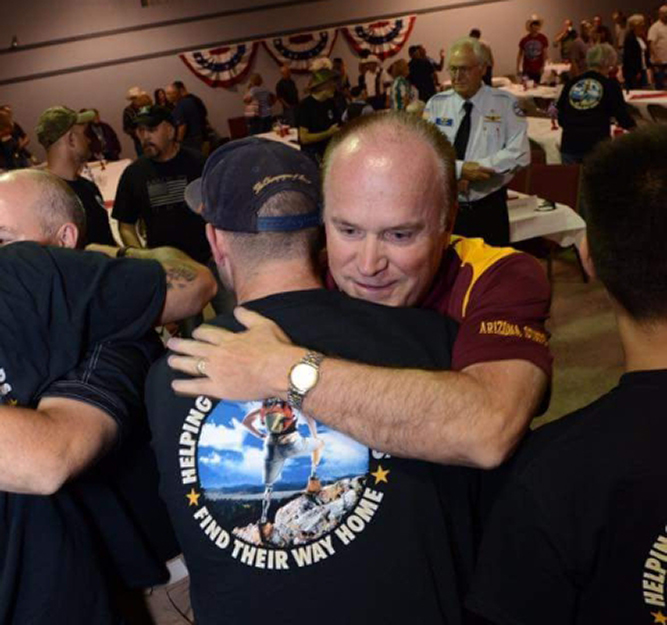 Bryan Hoddle  coached Tony to two gold medals and a world record at the Atlanta Games in 1996. His greatest legacy however is likely his work as  "The Soldiers Coach".
Ross Perot and Larry Weber are  speaking at a press conference at the 1996 Paralympic Games in Atlanta. Mr. Perot helped us fulfill the strategic goals we set at the outset of our team partnership in 1995. Working directly with Mr. Perot is one of the highlights of my life.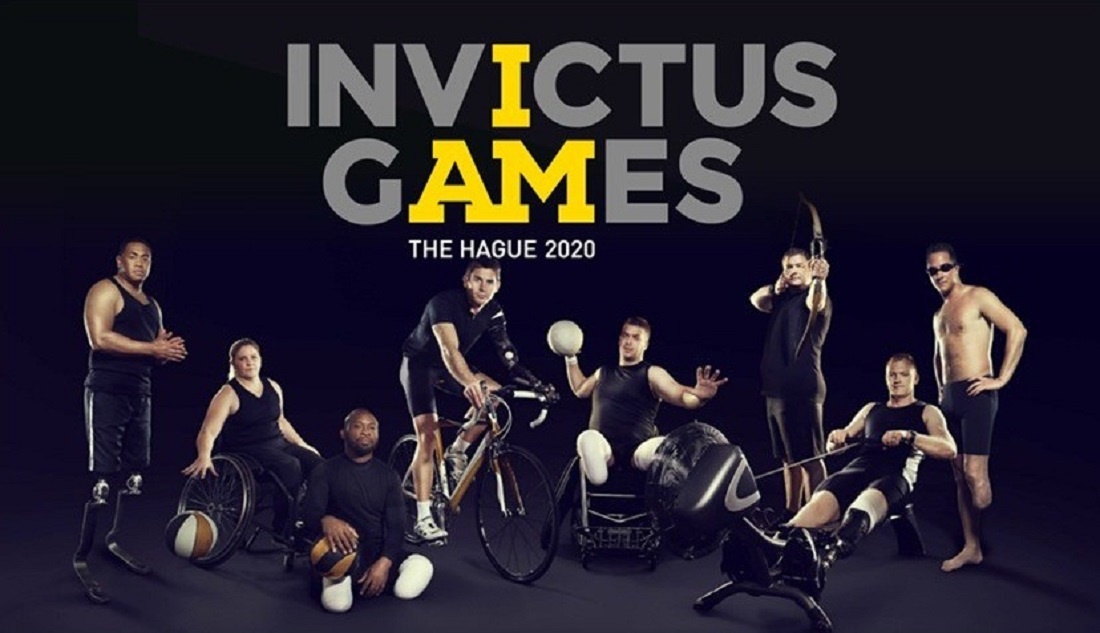 Even to this day, the impacts of 1996 are felt. Bryan continues helping disabled veterans through his work with the Invictus Foundation. Bryan is one of the most committed people I've ever seen working with United States Veterans. He takes afte the late Ross Perot in this area of life.
Our company, Physically Able Sports was the first sports marketing firm is history to work exclusively with Paralympic Athletes. From day one our goal was to break down barriers that stood in the way of disabled athletes becomming full-time professional athletes.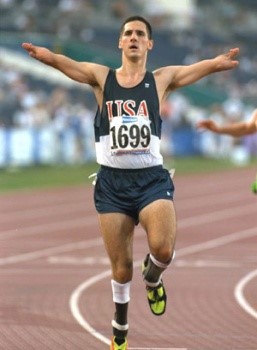 Tony winning the 100 Meters at the 1996 Atlanta Paralympic Games
I will end our story where it all started. Tony Volpentest, Ross Perot, Bryan Hoddle, and Larry Weber made one great team.  We started out with a blank piece of paper and filled it with dreams. I am so grateful to have worked with some amazing people in the Paralympic Movement. It was quite the journey.