Records are made to be broken, it is time for these area high school middle-distance records to go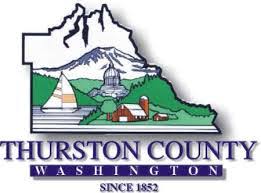 As one historian of Thurston County running records, I am compiling and publishing many stories about our areas rich running traditions.
They say that records are made to be broken. It is time for some aspiring young runners to take down some long-standing area records. Going after records is a motivating factor for many young runners.  Let the challenge begin.    
My hope is that some young runners in the area will see these records and say something like, "I can beat that time, I am going to put the time and effort into breaking that record".
Share this post with your runners as a challenge to break the all-time records.
Thurston County High School Boys All-Time Middle Distance and Distance Records
Here are the boys all time middle distance records for Thurston County:
The 800 meters
The longest standing middle distance running record for boys in Thurston County was set in 1975. Admittedly, this record is a bit personal. I set the record back in 1975 at the National Junior Olympics in Ithaca, New York. It is time for this record to go. In New York, I ran 1:51.7  for 800 meters (1:52.3 for 880 yards) finishing second in the United States National Junior Olympics. My dream has always been to coach an athlete to break this record. 
The 800-meter high school area record has stood for nearly 44 years.
I ran for North Thurston High School in Lacey, Washington when I set the record in Ithaca, New York.
The 1600 meters
Dave Smith still holds the area record on the 1600 meters. Dave is now the rather famous cross country and track coach at Oklahoma State University. Dave's teams have won NCAA Division 1 national cross country championships. In addition, Dave has been named NCAA Division 1 National Cross Country coach of the year. Dave is unquestionably one of the best collegiate coaches in the United States.
Dave Smith of Tumwater High School ran 4:09.28 for 1600 meters at the Washington State High School Track and Field Championships in 1988.
Dave Smith's area high school record has stood for over 30 years.
The 3200 meters
Nate Brennand was an amazing high school cross country and track runner.
Nate ran 9:02.64 for 3200 meters for Olympia High School at the Washington State Track and Field Championships in 2011. 
Nate's area record 3200 meter record has stood the test of time for nearly 8 years now. 
The challenge is now on. It is time for all of these records to go. Who will take the challenge and go after a new record in each event? Who will put in the work to break these records?
I will publish the girl's area middle distance records as well in an upcoming post.
Blessings.
Coach Weber
Philippians 4:13
Note: Thurston County is in the State of Washington for readers outside of our area.