Julie Weber
Julie Weber has run for over 30 years. She has run socially and competitively during her many years as a runner.

Julie was not athletic growing up and took up running at age 33.
Her Husband, Larry Weber, is a runner and coach. He bugged her to try running, so she made a deal with her husband. Always the negotiator, she told her husband, "If I try running, you have to try sushi!". Deal.
Larry tried Sushi once, and Julie has run ever since!
On the competitive side, Julie became one of the best 5k Masters runners in the Northwest, winning several masters races and being ranked in the top three runners in her Master's age group. Julie also won the Capital City Marathon in her age group.
Julie remains the Washington State Senior Games 5k record holder in the 50 and older category.
What Julie loves most is helping women stay fit for life. She no longer competes but runs for fitness each week and also teaches and does Pilates. Her goal is to help women over 50 stay fit for life so they can live life to the fullest.
Julie is a Christian, active in her Church, loves to try new foods, and enjoys travel. Her mission includes helping women reach their God-given potential physically, emotionally, and spiritually.
She has used Pilates and other exercises to help runners mitigate injuries for the last decade.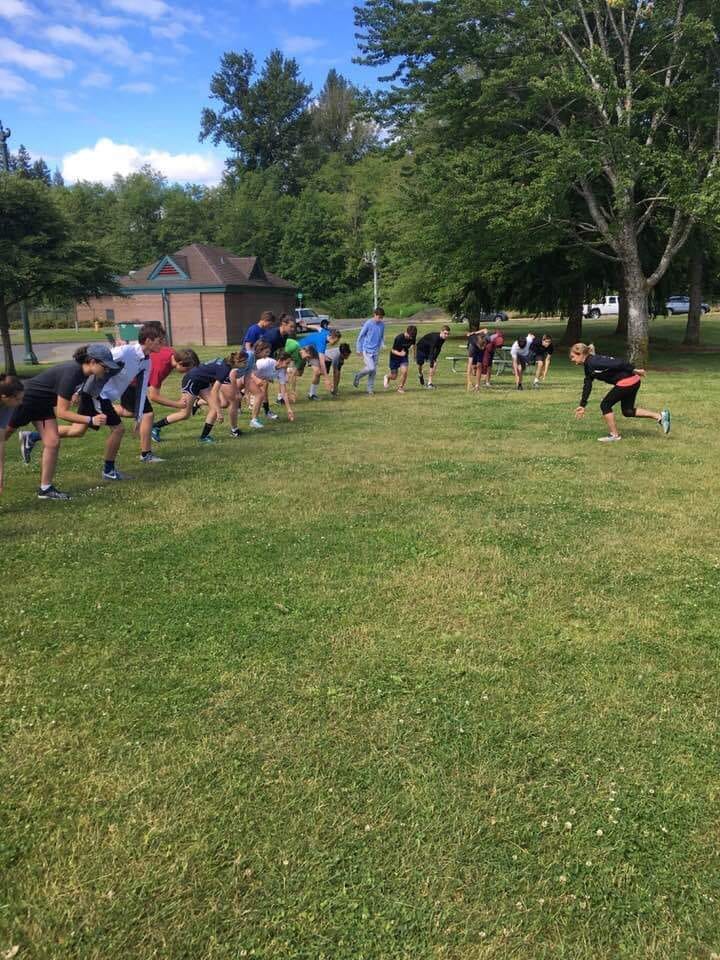 Julie Weber Leading Runners In Pilates