U.S. Marathon Olympic Trials Qualifier Phil Jasperson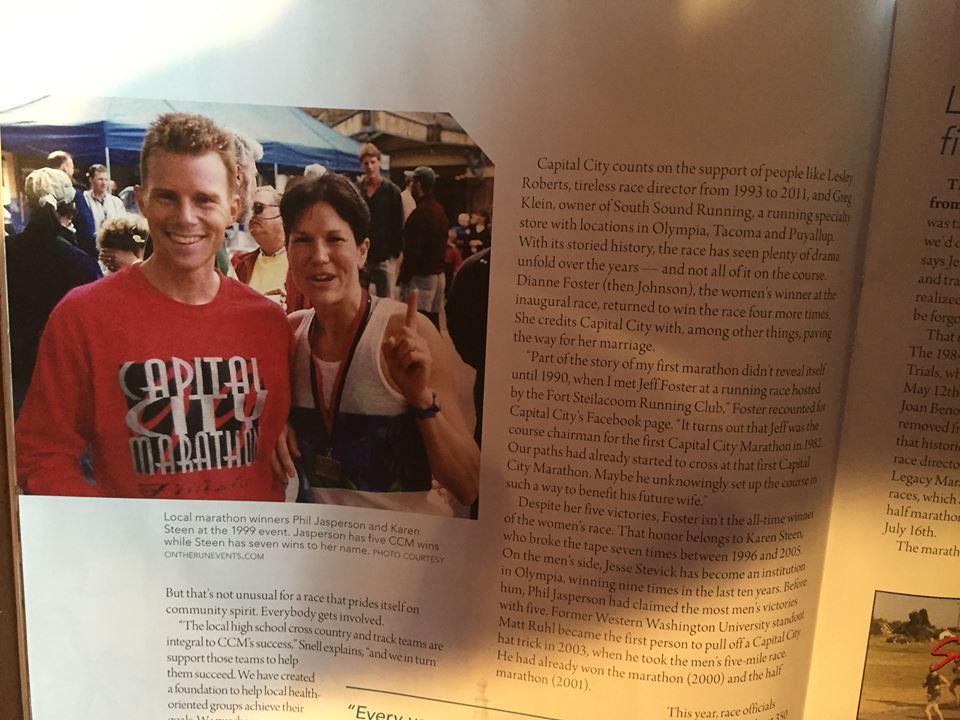 Picture: Phil is with local runner Karen Steen during his racing years at the Capital City Marathon.  Thank you to the Capital City Marathon Association for all your coverage, pictures, and excellent management  in making Capital City a world class event for people of all ages and ability levels for decades now.
In my high school running programs, I talk about reaching your God-given potential all the time. I am sure the kids get sick and tired of me preaching this message. However, few people ever reach their potential because they don't truly believe they have what it takes to set the world on fire. 
Getting young people to believe in their ability is the hardest part of coaching. It helps kids to think differently about their potential when they hear stories about local athletes who became champions. One of the greatest local champions of all-time is Phil Jasperson.
I remember telling Phil he would qualify for the U.S. Olympic Trials in the marathon one day. I'll never forget the look on Phil's face when I told him I thought he could qualify for the trials. He looked at me funny like I was a little crazy!
Several years later, Phil ended up qualifying for the Olympic trials by running 2:20:43 (*about 5:20 miles for 26 miles without stopping for you non-runners!)  Phil won several Capital City Marathon titles as well.
Words cannot do justice to the role model that Phil Jasperson became to runners in our community during his career. Phil became one of those rare runners who squeezed out every ounce of his potential. He had a good high school career but his times did not indicate he would qualify for the Olympic Trials someday. 
Phil worked hard day in and day out for years going after his Olympic Trials dream. He constantly balanced a full-time job with his running and family responsibilities. It was no easy road for Phil. He took the road less traveled for sure. 
Phil inspired a whole new generation of runners to go after their goals. He also passed the running torch well to the next generation. For example, Phil's son James took that torch and became a great runner himself setting records in several different events.
Phil Jasperson is a textbook example of what belief, hard work, and dedication can do in life. I will never forget Phil's ability to push himself to the limit while inspiring others along his journey. He is an amazing runner and even better man.
Blessings,
Coach Weber
Philippians 4:13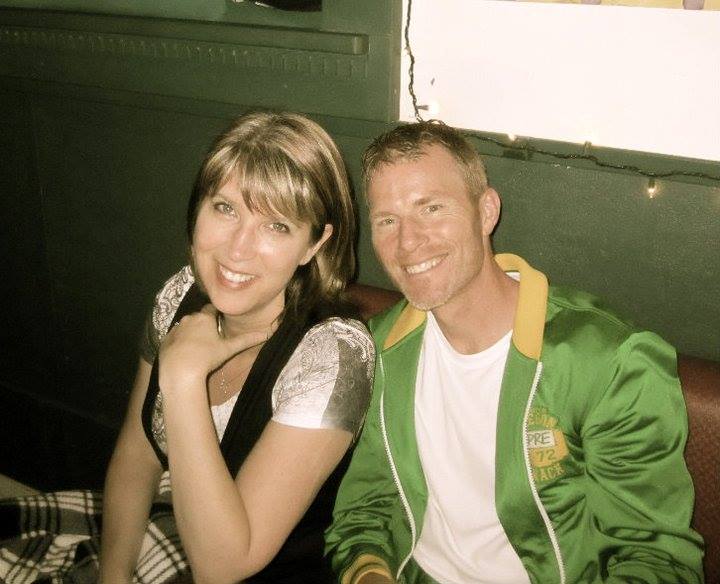 Phil in more recent years with his wife Dede