Mike Fox Times it Right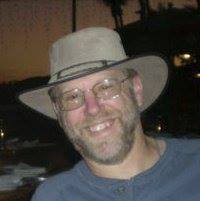 He quietly helps promote our sport behind the scenes with his timing equipment. No hoopla. No center stage. Just "results."
Mr. Mike Fox is the guy who owns the big red trailer with all the high-tech timing devices for cross country and track meets in the State of Washington.
The equipment he uses posts track and field race results in real-time.
Mr. Fox timed a new cross country invitational that we started this year. The results were always displayed in real time for all to see. Seeing an electronic results scoreboard at a cross-country meet is pretty cool. Cross country is not a sport that usually garners a lot of attention. It is nice to see someone helping out to give our sport more exposure in the community.
You will find Mr. Fox timing the biggest track and field meets in the State of Washington every spring weekend. He has been in charge of timing and results for years at the prestigious Shelton Invitational and Washington State Track and Field championship events. His timing company is called Gold Medal Timing LLC. Mr. Fox has other companies as well.
Mr. Fox is a former track and basketball coach who impacted the lives of many athletes while coaching at Shelton High School in the State of Washington. Some of the runners that Coach Fox helped went on to great heights at the collegiate level, and one even competed in the finals of the 1500 meters at the U.S. Olympic Track and Field Trials. He was a great coach. 
Coach Fox is a USA Track and Field Level 2 Certified Distance coach. His knowledge of cross country and track is extensive, and he continues to impact our sport with his timing equipment and results system.
Mr. Fox was a middle-distance runner in high school, so he knows the challenges of our sport.  He is an amazing man who works hard at everything he touches. As a very successful businessman, he constantly gives back to the communities he serves. He is also a great family man who leads by example.
We are fortunate and blessed to have Mr. Fox at track and field events and cross-country races here in the State of Washington. He is genuinely one of the unsung heroes of our sport.
Thank you, Mike, for all you do for the running community. Your hard work and dedication do not go unnoticed. You are an amazing man on and off the track.  
Blessings,
Coach Weber
Philippians 4:13