Mark Davis Continues To Set Personal Records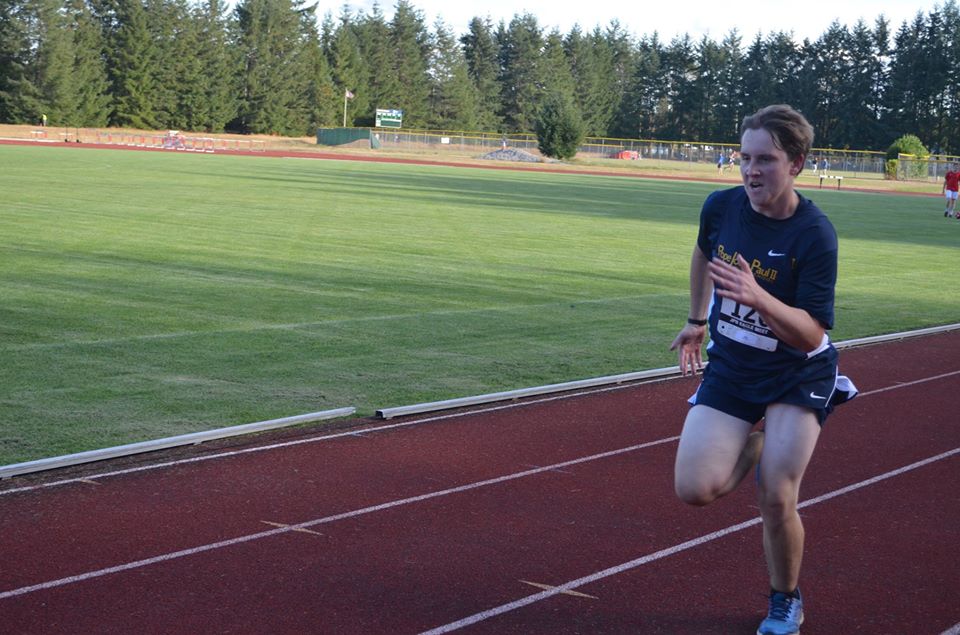 Mark Davis is running in one of his first ever cross-country races in this picture. Mark is the most improved runner I've ever coached in my career.
He improved dramatically over the past year. I have rarely seen a person improve as much as Mark has in such a short time frame. The state champions get all the ink. They deserve the recognition they receive. However, so do student-athletes who improve dramatically in their running journey. 
Mark Davis of Pope John Paul II High School started out running 28 minutes for the 5k in cross country his sophomore year. Mark improved to about 20 minutes for 5k last cross country season. Mark ran about a 5:44 1600 meters in his first ever track season in 2018 as a Sophomore. This past track season Mark ran a 5:05 1600 meters. Improving by close to 40 seconds in that short of distance is pretty impressive!       
I believe Mark will continue to improve in the 5k this season. He is capable of dropping into the 17's this season and who knows,  maybe even faster someday. 
Mark's improvement is on an exponential curve. I think Mark will run a significant PR in the 1600 meters/mile next track season as well. In all my years of coaching, I have rarely seen someone like Mark who has improved in all aspects of his running so quickly.
Mark is getting faster, stronger, and mentally tougher as each week passes. Mark inspires me as a coach. I will not put limitations on this young man. Mark Davis is one guy you can never count out. He keeps running PR's. 
Keep up the great work Mark! You are on the cusp of another major breakthrough. Your hard work and dedication is an inspiration to others, including me!
Blessings,   
Coach Weber 
Philippians 4:13       
Update: In the 2019 cross-country season, Mark ran in the 17's for 5k! He improved from the 28's in the 5k in his first year of running to the 17's as a senior. Mark is one of the hardest working athletes I've ever seen at any level in my coaching career.