Senior Maggie Larson is Ready for a Breakthrough Season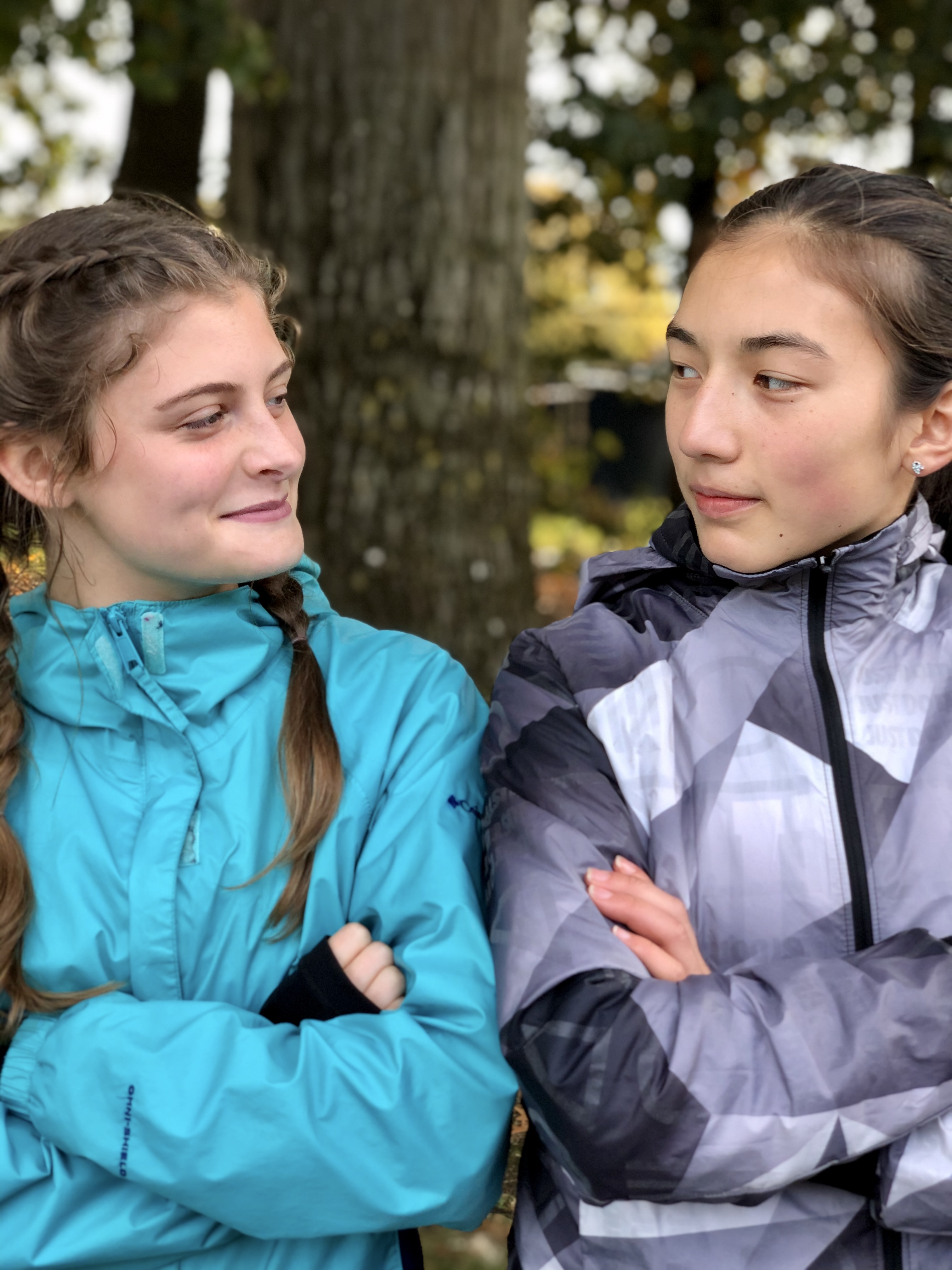 Maggie Larson (on the left) is with teammate Vivi Kondrat in this picture. Maggie is ready for a breakthrough senior season.
A champion's traits include hard work, going the extra mile, consistency, and the desire for continuous improvement. Maggie Larson displays all of these traits and more.
During the 2020 track and field season, "The Runner" picked Maggie as one of the favorites to win a state Track and Field title in the 800 meters even though she had only run one year of track in her life. The Runner covers high school mid and long-distance running in Washington State.  They saw what I witnessed day in and day out in this new runner's short career—a champion in the making.
Maggie has only run one track and field season in her lifetime and two cross country seasons. Maggie went from never running before to helping her team win the state cross-country championship in only her second year of running in 2019.

How does someone who has never run before improve so rapidly? This is a complicated question with multiple answers.
First, Maggie works hard. Maggie has an outstanding work ethic on and off the track. She has a GPA of 3.905 in a college prep school with a weighted GPA of over 4.052.
Second, I know Maggie can run much faster than her young career indicates because of her raw speed. She is one of the fastest female high school runners I've coached. This tells me she has a huge upside as she continues to build her endurance which takes time. In 40 years of coaching endurance athletes, I have known just a few female athletes with Maggie's quickness.
Third, the will to reach your potential is mission-critical in reaching goals. Maggie has the will and desire to get better and better with each passing season.
Fourth, Maggie strives for excellence in all that she does each day. She was a member of the JPII Washington State Championship Cross-County Academic state champion team.  Maggie was also a first-team all Sea-Tac League selection in only her second year of running, and she ran the second-fastest time on a cross-country team that won the Washington State Cross-Country Championship in their division in 2019.
Maggie has the accolades on and off the field. However, these are not her greatest accomplishments or her greatest asset.
Maggie is a great human being. She gets along with others, is caring, and has a servant leader's heart. She has volunteered at the Youth Migrant Project, the Little Red School Project, Faith formation classes, working the common farms, nursing homes, and the Thurston County food warehouse sorting food. Maggie is also involved in student leadership at school.
Maggie has people skills beyond her age and is extremely analytical. She thinks things through exceptionally well and is an excellent communicator with others.
Unfortunately, the 2020 track and field season was canceled. Maggie was training at a level she had never been to before. She was ready to run substantial personal bests. Maggie certainly has everything it takes to take it to the next level in the upcoming cross-country and track seasons.
I am looking forward to watching Maggie run as she hits the cross country trails this fall!
Blessings,
Coach Weber
Philippians 4:13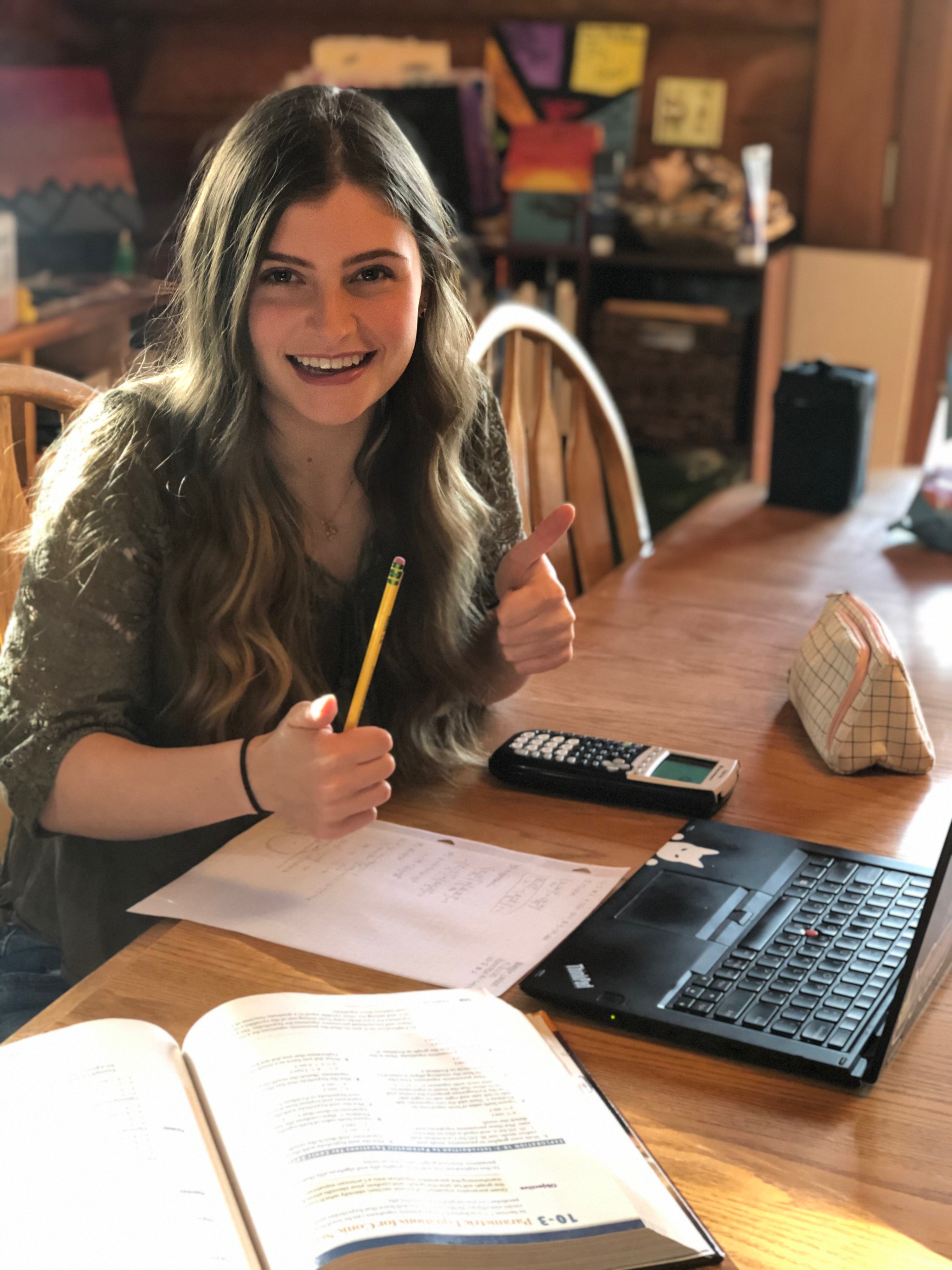 Maggie hitting the books. She is a great student.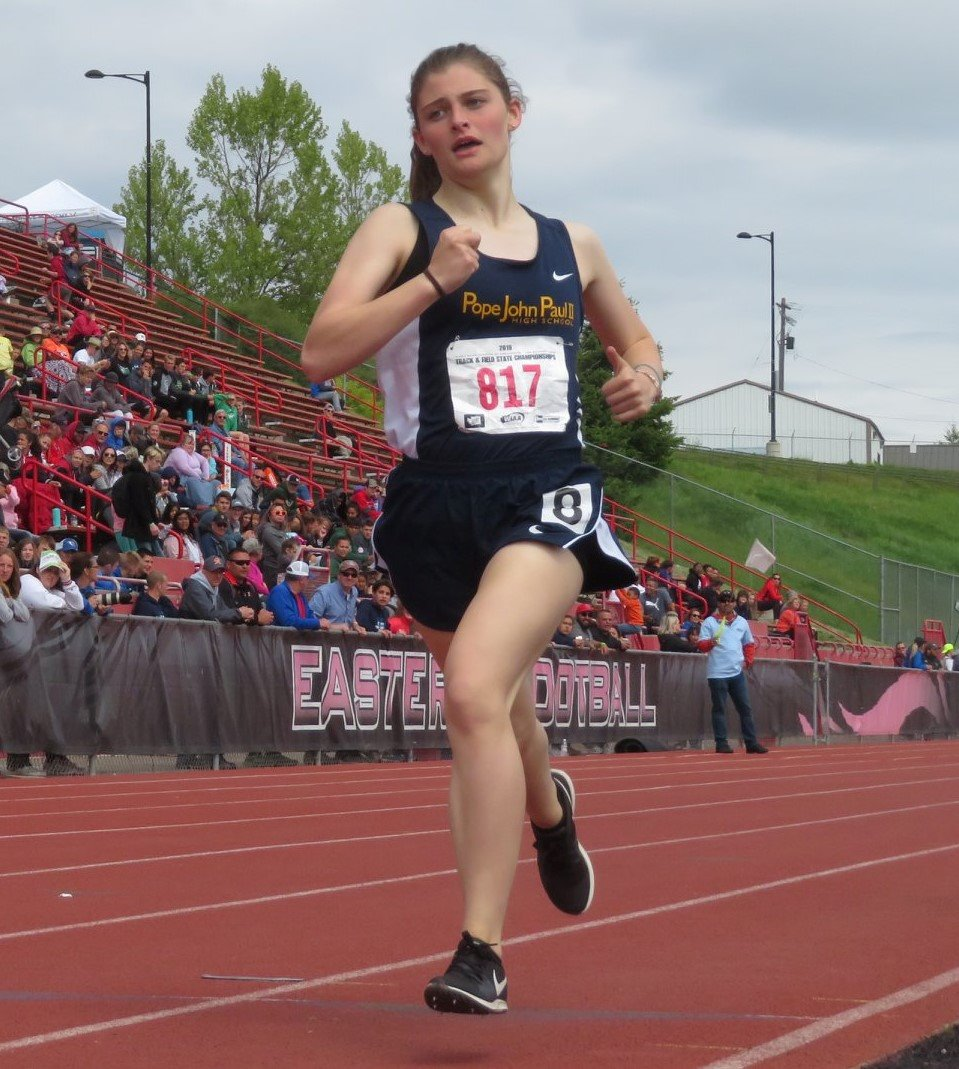 Maggie running in her first state track and field  state championship meet
                              2019 Washington State Cross-Country Champions!
                               Maggie running at the state meet

    Maggie and her teammates after winning the state cross country meet