Running Media Person Of The Year
I met him in the fall of 2018 at the district cross-country championships. Brothers Kobe and Caden Deutscher had just finished 1-2, leading our team to the district championship.
I was immediately impressed with this running journalist's interview questions for Kobe and Caden and his questions for me as well. He was starting his running media coverage journey back in 2018. However, his instincts for finding and telling stories were well beyond his experience level. I knew there was something extraordinary about this young journalist.
Fast forward to the present. Keenan Gray of "The Runner" has consistently provided the best coverage of high school cross-country and track and field of any journalist I've met in the last couple of decades. His passion for our sports is evident. Being a runner himself has dramatically added to Keenan's running media toolbox.
Who else travels the entire State of Washington and sometimes beyond to cover high school running? Who else attended college full time while starting a running media organization? Who else has done what this man has done for running media coverage in the last three years in the State of Washington? Who else covered high school running so well in the pandemic? I rest my case.
Keenan has given Washington State running a significant boost with his incredible, and I mean astonishing, coverage of our High School sports that are not always regularly covered in our state.
Keenan's running coverage reminded me of local legends Bill Roe's Northwest Runner Magazine when Bill was starting years ago. Bill put Northwest Running on the media map with his coverage and dedication. Bill was the founder of Club Northwest, The Northwest Runner, and he became the President of USA Track and Field.
I believe in giving credit where credit is due. Keenan more than earned the title of  2020-2021 Running Media Personality of the year. His coverage of running in Washington State basically as a one-person show is awe-inspiring to me and many others.
Thank you, Keenan, for your hard work and dedication to our sports. Your work inspires all of us to help others reach their God-given potential even more. Your incredible work ethic and media coverage of our sports do not go unnoticed.
Blessings,
Coach Weber
Philippians 4:13
You can learn more about The Runner and Keenan Gray here: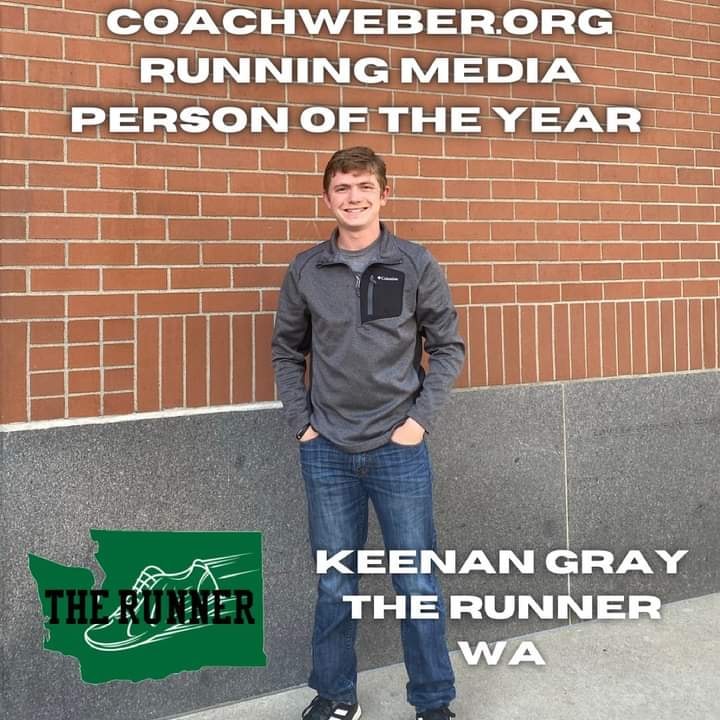 Keenan Gray of "The Runner" is the Running Media Person Of The Year.
Photo Credit: Keenan Gray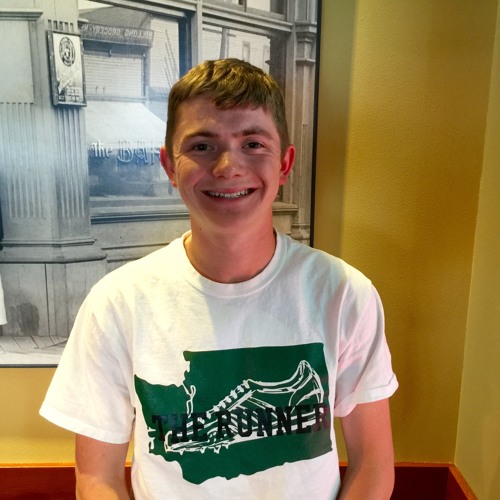 Photo Credit: Keenan Gray