JPII Senior Spotlight: Joe Oczkewicz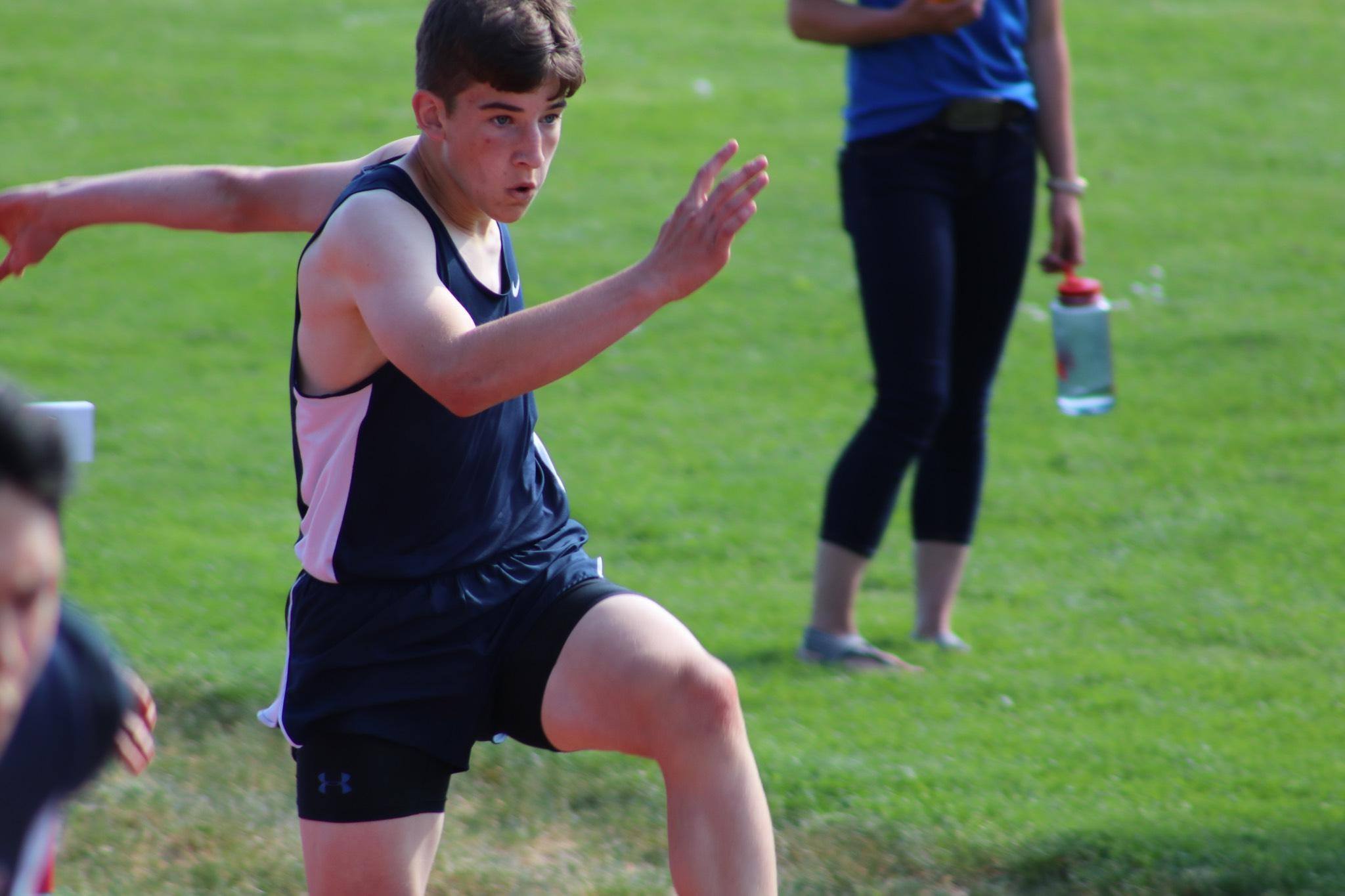 Joe is talented in many activities and events. He has a rare combination of speed and endurance.
Once every decade or so you come across an individual who excels in multiple activities. You just look on in amazement at what the person does each day and your jaw drops. Sometimes God blesses people with many gifts. Joe Oczkewicz is one such young man.
Where do I begin? Joe has accomplished much in his young life. More than anything else, Joe is one of the kindest, strongest, and focused young men that I've worked with over the years.
On the academic side of the house, Joe has a perfect 4.0 GPA going into his senior year. Even more impressively, Joe has a weighted GPA of 4.5! This means Joe takes the toughest courses available to him. Challenging himself is nothing new to Joe.
When it comes to community service, Joe is off the charts in his service to others. He spent his freshman and sophomore summers working as a summer camp counselor at the Lacey Parks and Recreation department logging 400 hours. He even put in 300 hours during his 8th-grade year!
Joe volunteered at the Holy Family School Auction, a YMCA Christmas event, and at Pigman farms his freshman year. During his sophomore year, Joe worked at the Community Kitchen in downtown Olympia. In his junior year, Joe spent time helping at the Thurston County Food Bank.
I know what you are thinking. This young man is focused and intense! Yes, he is! However, he also has a lot of fun along the journey with his teammates, has a great sense of humor, great character, and will go out of his way to connect with others by doing anything you ask of him as a team leader. Joe is an amazing young man in all areas of life.
Joe has a lot of good memories at JPII. In terms of his cross-country and track experiences, this is what Joe said about his time in our programs:
"My favorite memory in both cross-country and track and field is spending time with my teammates at state getting ready to compete. This is the highest level. I feel like this is where I learn the most about myself and how to succeed. I have been lucky to run with great athletes that are committed to exceeding expectations. You learn valuable running and life skills from state championships".
Joe made it to State in both cross-country and track. Joe has that rare combination of both speed and strength. He can run the sprints and hurdles, as demonstrated by nearly making the state finals in the hurdles his sophomore year (his junior track and field season was canceled due to the Coronavirus), and he can run the 5k in cross-country.
In fact, Joe had a breakthrough summer in training in cross-country and is now running at number two or three on a state championship-contending team. Joe was also a member of the 3rd place 4x400 meter relay team his sophomore year.
Joe is also a starter on the JPII basketball team and served as captain during his 10th, 11th, and 12th-grade years. Joe plays on a U-17 soccer team as well. In fact, Joe played in high-level soccer tournaments in Spain, twice.
Joe has many diverse interests. However, many of his activities follow under the category of leadership. Joe serves as ASB President, has served as treasurer, and not surprisingly oversaw the strongest budget in ASB school history.
Joe is also a member of the National Honor Society, Future Business Leaders of America, a member of the JPII Knowledge Bowl team, and the STEM club. He was a National Semi-Finalist in StellarXplorers (2020). Joe worked on systems engineering and orbit calculation challenges for space-based scenarios for his StellarXplorers team during competitions.
Joe's leadership abilities don't stop at the internal boundaries of the school. Joe was a leader in the boy scouts winning several high-level awards and of course, he provided leadership skills in many of the volunteer activities that I have already mentioned.
Joe serves as a student ambassador of JPII to the local community as well. Joe has many other accomplishments to his credit but you get the picture by now. He is a hard worker, his work ethic is off the charts, and he always strives for excellence in whatever he does in life.
When it comes to character, Joe's character is even stronger than his most important accomplishments. At the end of the day, a person's character is what's most important in life. Joe's character is outstanding.
Joe continually demonstrates his strong character by consistently serving others and taking the high road in all his activities. He is an amazing young man on and off the field.
Joe, we know you will do great things in life. You are a world changer and difference-maker who will continue to impact the world for the better, and ultimately for Christ.
Thank you, Joe, for being a part of JPII. We are better for knowing you and seeing the incredible difference you make in the lives of others first-hand. We can't wait to watch your journey in the next chapters of life!
Blessings,
Coach Weber
Philippians 4:13
Update in February 2021
Joe was one of the few students in Washington State nominated for the U.S. Presidential scholar program. See the story below.
https://nwcatholic.org/news/julie-a-ferraro-95937fbc-1e02-453b-80ae-8ab478e84df7/local-catholic-high-school-seniors-nominated-for-presidential-scholars-honors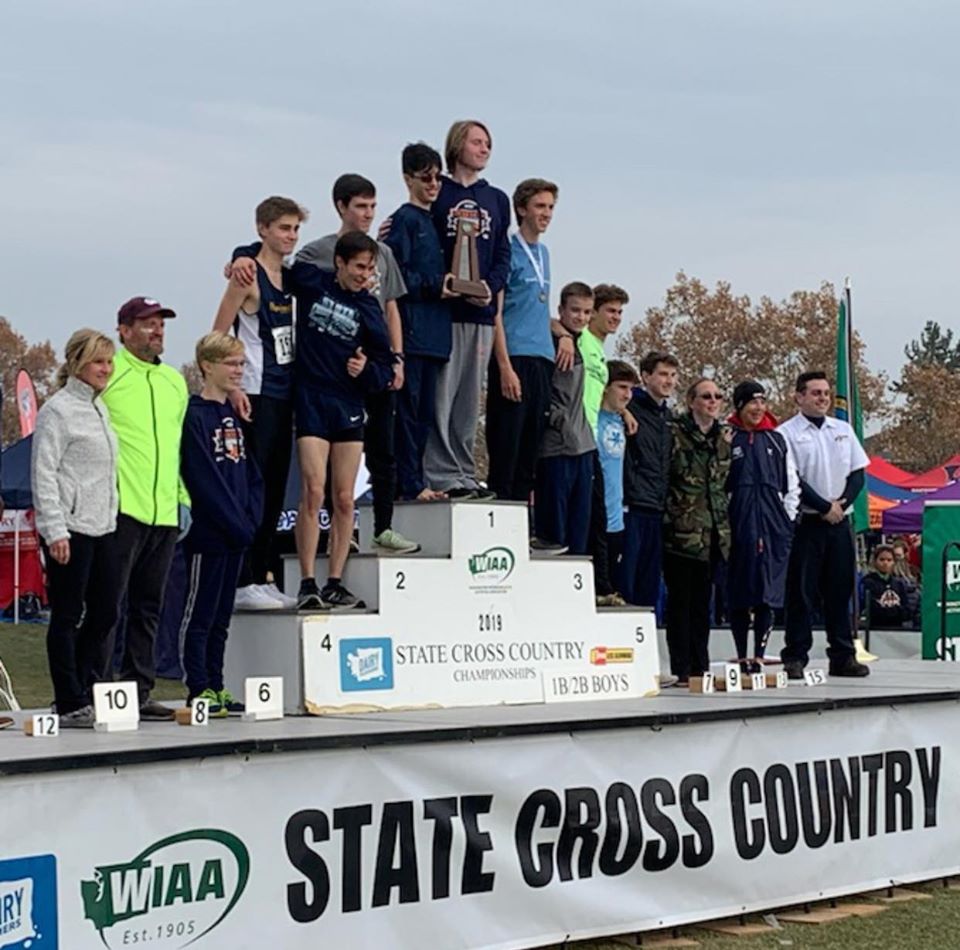 Joe with his teammates on the podium at the state Cross-Country Championships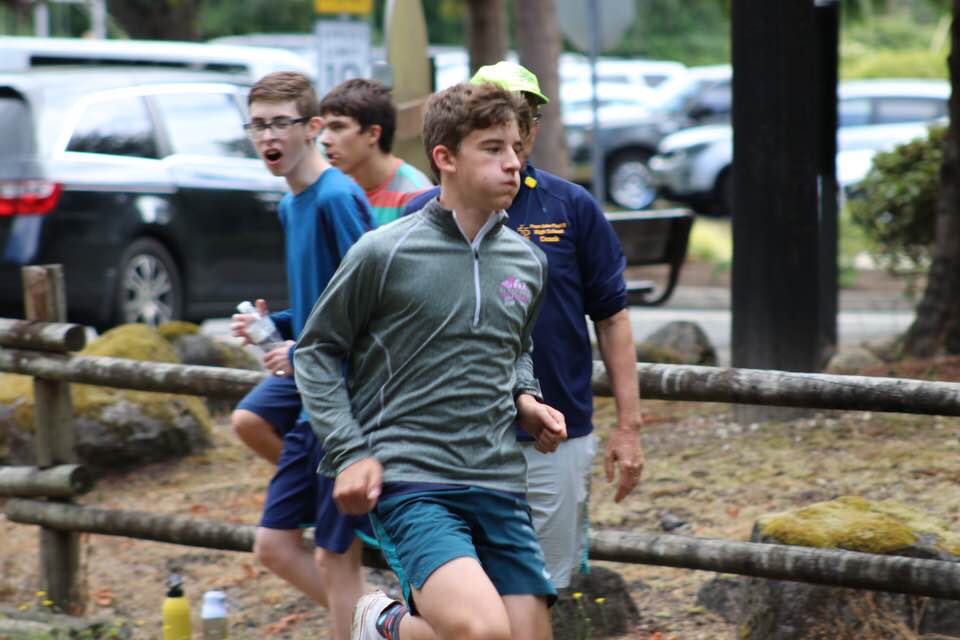 Joe finishing at the bottom of a hill after a tough cross-country workout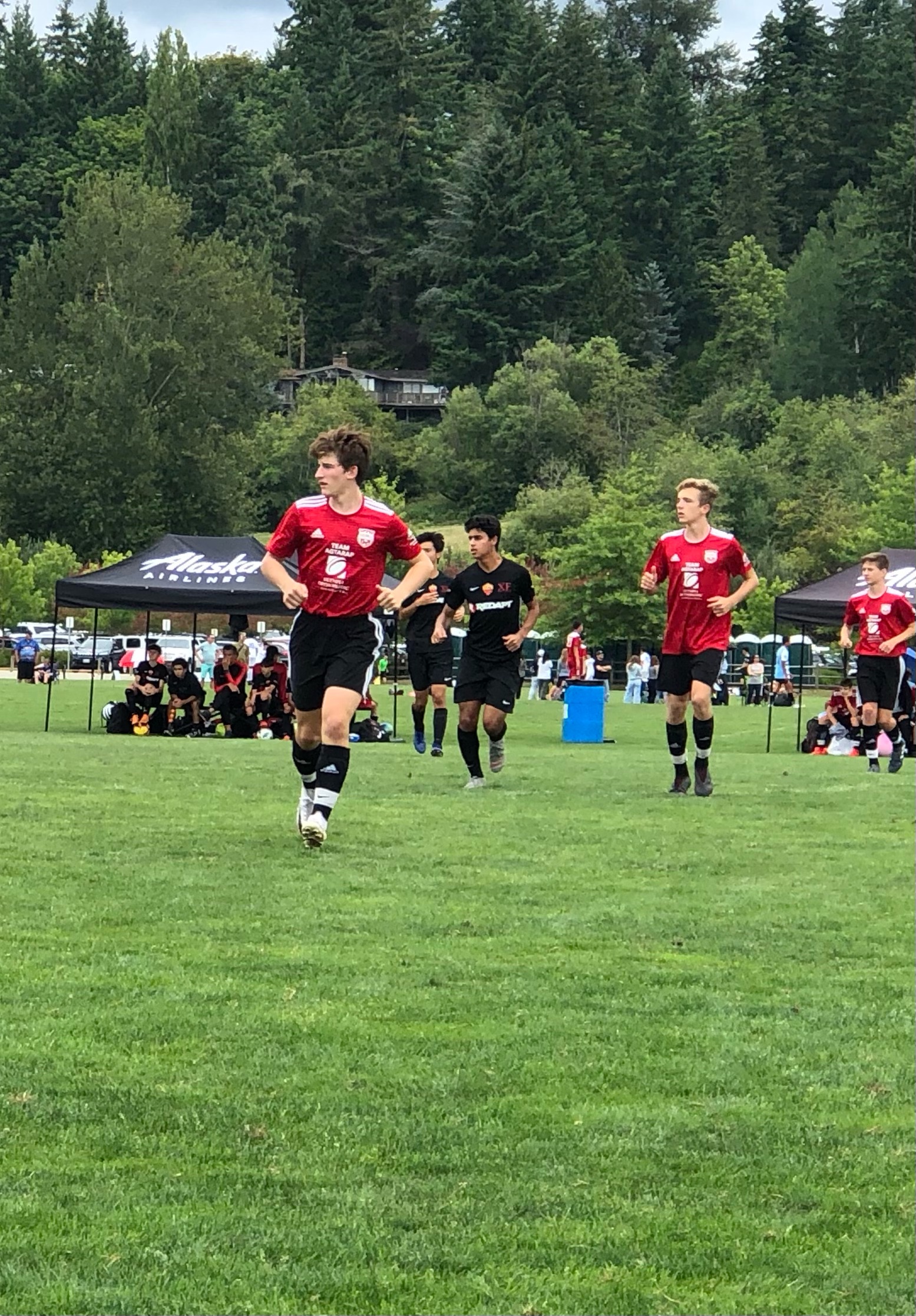 Joe playing on his great soccer team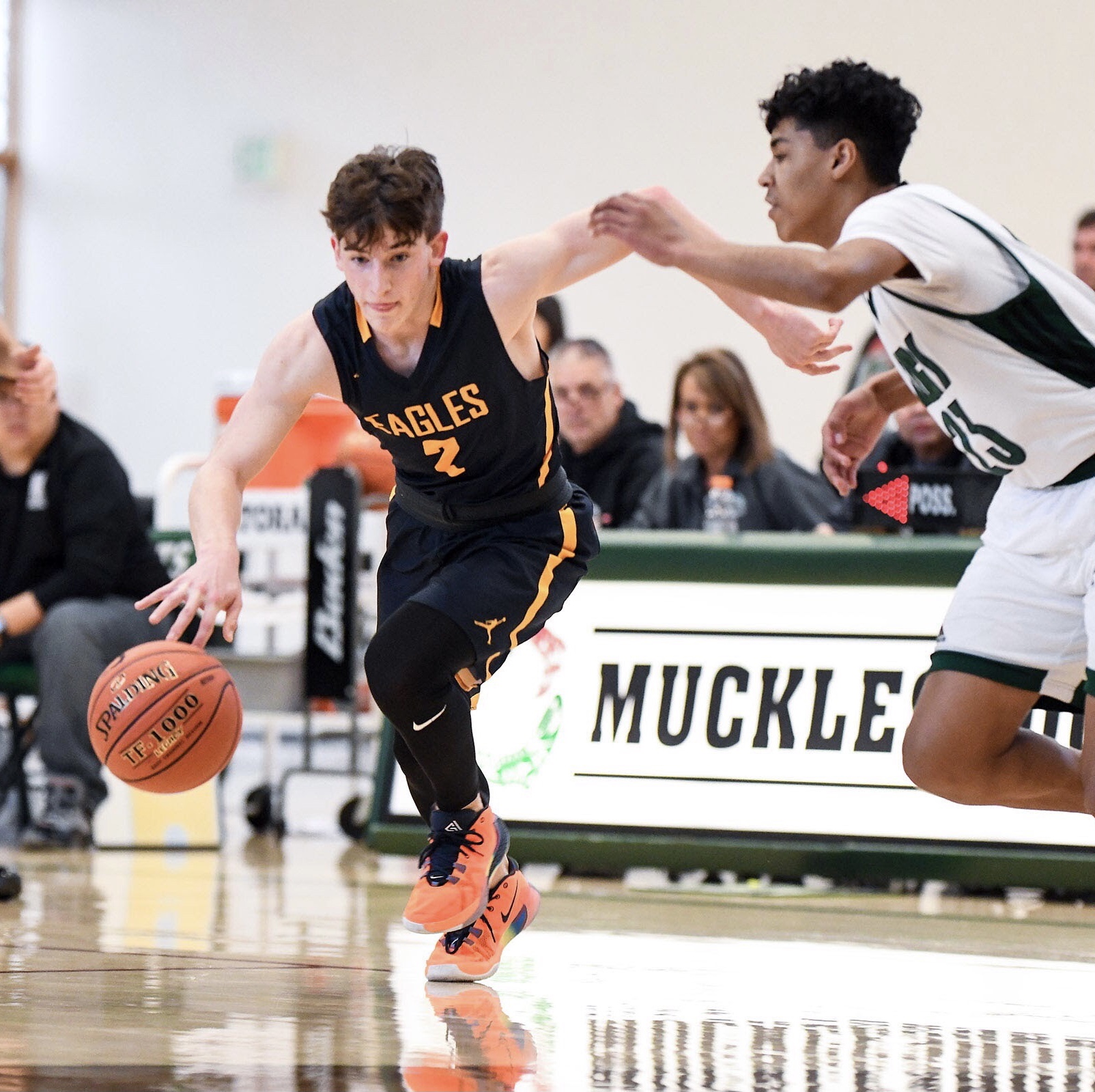 Joe is a starter and Captain  on the JPII basketball team