A Recap Of The Eagles Cross-Country First Meet Of The Year
Photo Credit: Mrs. Henry
 Young Eagles Boys Team Runs Well
Tonight (9/14/2023), with five of our top seven runners, either freshman or sophomores and many other young runners close to the top places, the Eagles won their first cross-country Invitational of the year.

The boys finished with 18 points last night.
Our veterans also had a great day. Eric Hu and Logan Johnson went 1-2 overall in the race.
Congrats to Logan Rr. and Nick S., who had substantial personal best times tonight.

Congrats to Nick Zylka, who ran faster tonight than he did at the end of last year on this same course.
Our varsity top seven tonight were Logan J., Eric, Kevin H. Martin, Nick S., and Nick Z.
There are many runners on our team close to the top seven tonight.
I am most proud of the effort every young man put forth tonight. I saw every single person laying it on the line last night.
You do not see that type of team effort every day. Amazing.
Congratulations to Collin, Noah, Kevin K, Evan, Brendan, Henry, Jakobe, Griffin, David, Samuel, and Stephen, who had good races tonight. All were part of the first-place team tonight.
Eagle Ladies Set Personal Records In First Win Of The Season
The Lady Eagles Won Their First Cross-Country Meet with some personal records, good early season times, and first-ever 5k finishes by many team members.
It is always challenging running your first high school 5k race. All of our new runners did great and finished their races strong. I couldn't be more proud of our first-time finishers.
Congratulations, Sierra, Angelina, Mady, Chole, Lily, and Delaney! You all ran with heart and grit. We all loved seeing all of you finish your first high school race!
Ariel and Ruby Go 1-2
Ariel and Ruby had substantial personal best times last night at our first race of the year.
Not only did both Ariel and Ruby have personal bests, but they had two of the fastest times statewide on a race course-adjusted basis.
Both Ariel and Ruby ran fast on a challenging hilly course and were only seconds off the district championship times on this same course last year.
Remember, this was the first meet of the season. To run as fast as Ariel and Ruby did this early in the season was pretty fantastic.
Addie, Tani, Isla, Taylor, and Luc rounded out our top seven varsity runners. Last night's race was also Isla's first high school 5k cross-country race!
Amy and Kiera were close behind as both finished in the varsity nine runners. Kiera was close to her all-time PR in the year's first race!
Mia had a good first race of the year on a challenging course!
The three-time defending Washington State Cross-Country Lady Eagles got off to a good start and showed poise, grit, and selflessness as they cheered for and encouraged other teams.
I especially appreciated the prayers and encouragement of all team members for each other and other teams last night.
I also appreciate all the parent volunteers and Mr. Herness, who worked hard to host this wonderful invitational.
Special thanks to Mr. Hecht, Mr. Brewer, Jeff Foster, and Mr. Herness, who worked almost 12 hours yesterday at the cross-country meet from morning to evening.
Thank you to our fantastic parent group for praying yesterday for our team.
I am thankful for all the commitment of our wonderful volunteers.
And, as usual, we are analyzing every runner and how they can improve next time.
Blessings,
Coach Weber
Philippians 4:13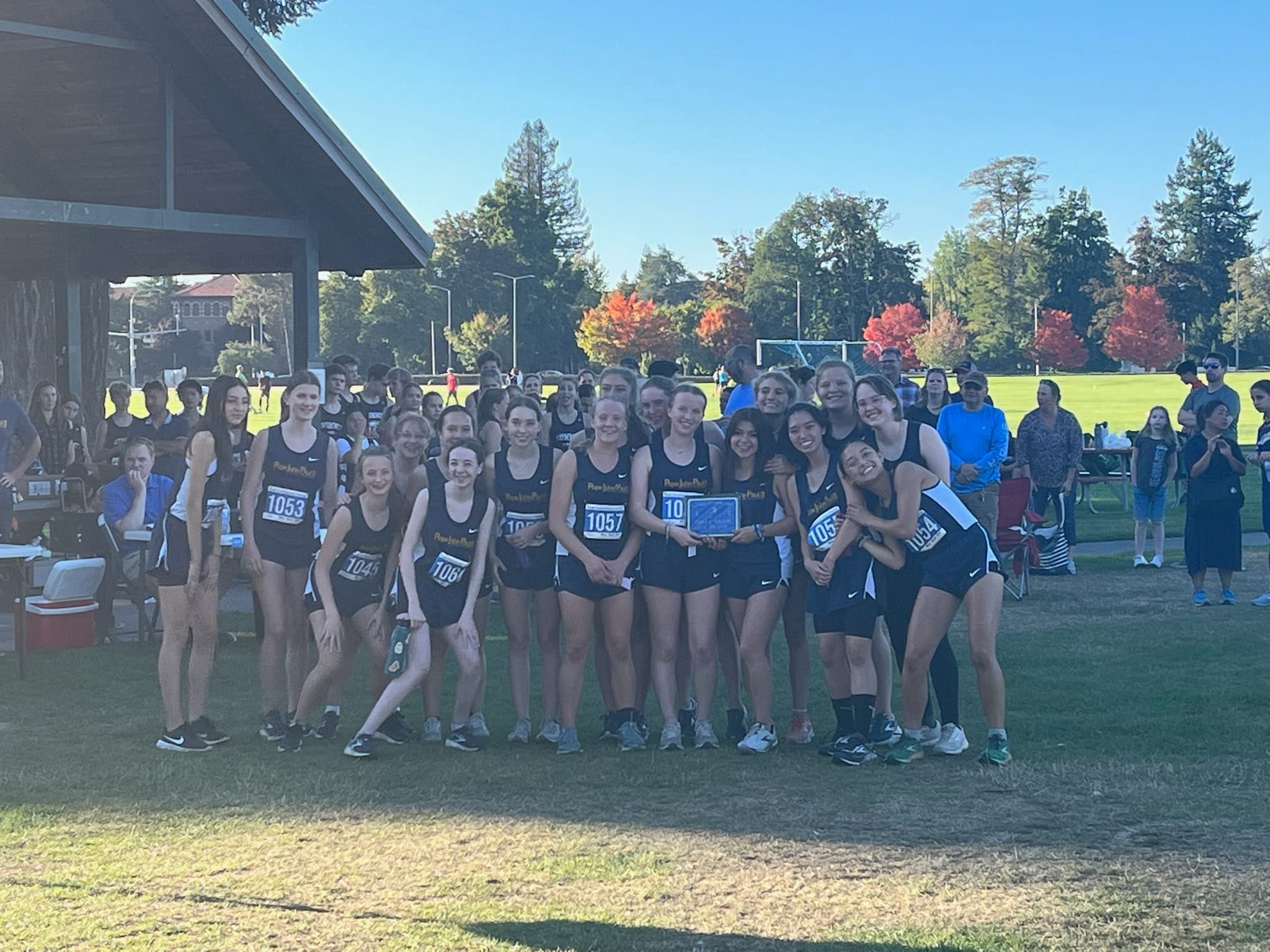 Photo Credit: Mrs. Henry