Sustaining Running Media Person Of The Year: Gary Cohen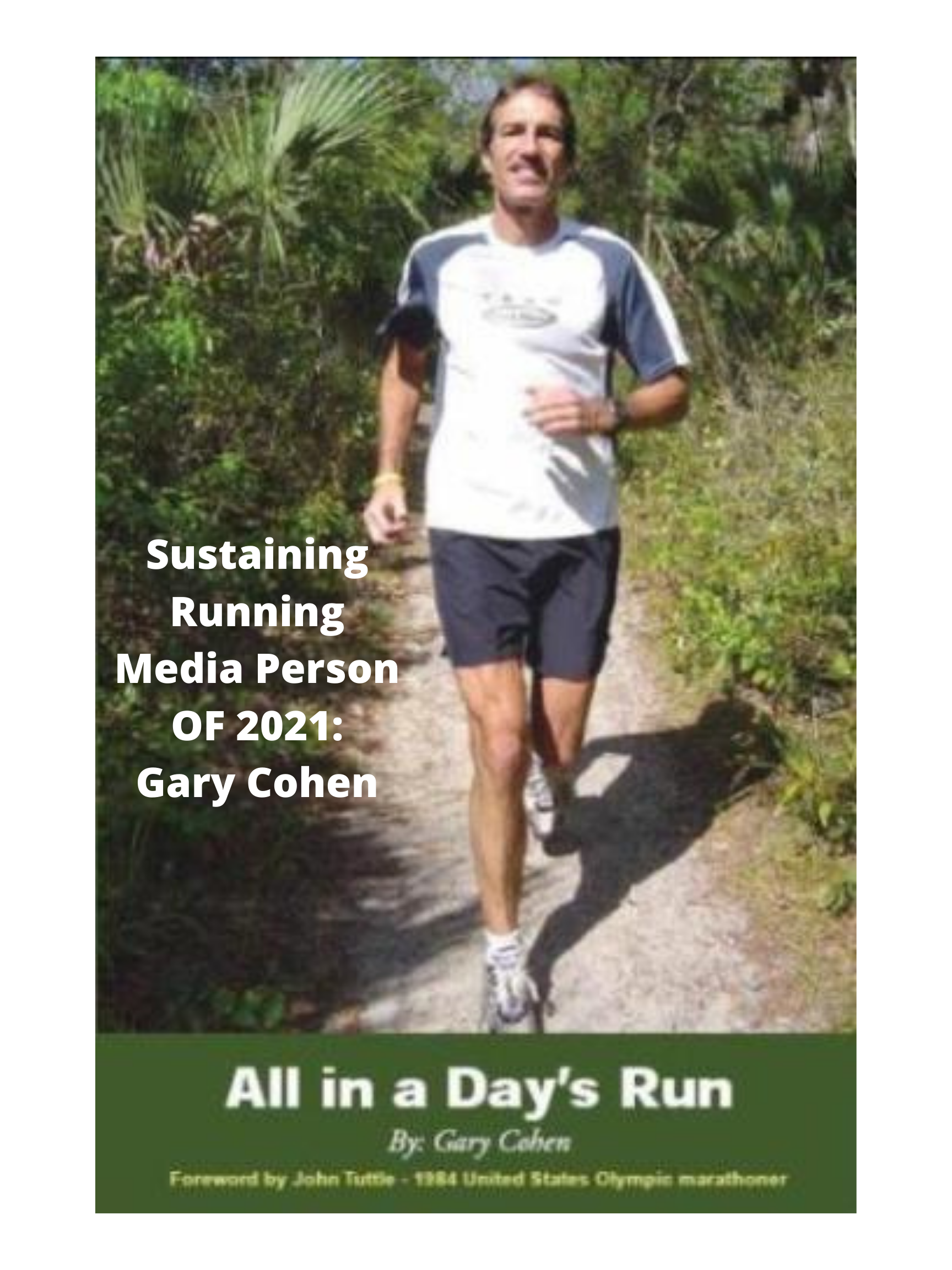 Photo Credit: Gary Gohen's Web Site Picture
He is a runner himself. His in-depth interviews in the running community are unapparelled in our sport. This man puts the work ethic of a marathon runner into his writing. I have not seen anyone write quite like Gary Cohen.
Mr. Cohen is my pick for the Sustaining Running Media Person of the Year in 2021. The title is long but sustaining is an excellent word for Mr. Cohen. He writes great articles year in and year out. 
Gary Cohen's commentaries and interviews year in and year out are outstanding. He captures the essence of each person's running accomplishments he interviews on and off the track. Gary's interviews appeal to multiple generations because he writes about heroes from the past and new stars on the rise.
This is not the first time Mr. Cohen was recognized, nor will it be the last. Mr. Cohen was recognized by the Track and Field Writers of America in 2017 when he won the Alan Jacobs Award for excellence in online journalism.                                                                   
I don't know Mr. Cohen personally other than being a Facebook friend, but I am a great fan of his writing, dedication, and commitment to the running community.
Mr. Cohen has comprehensive interviews on his site with some of the best runners and track and field athletes in history. Best of all, you can read the interviews for free!
From small blog writers like myself to large corporate running media titans, thank you, Mr. Cohen, for your many years of dedicated service to the running and track and field community.
You can view Mr. Cohen's website here:     
http://www.garycohenrunning.com/default.aspx

Blessings,
Coach Weber
Philippians 4:13
Note: The people I honor are gold medal winners in my book within their expertise. They are the unsung heroes of our sport who help and serve others day in and day out.