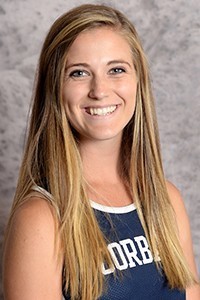 Elizabeth in her college days at Corban University in Salem, Oregon
Community Running Spotlight: Elizabeth Weber    
She has overcome obstacles no one will ever know. Her hard work paid off in securing college running and academic scholarships after her high school years. She is one of my life heroes because of her faith, love, and care for others.
Elizabeth Weber was a team captain on her cross country and track team for several years at Northwest Christian High School (NCHS) in Lacey, Washington. She is among only a handful of girls in Washington State cross country history to run on four Washington State champion cross country teams. Elizabeth also placed at the state track meet every year and scored the most points of any NCHS female athlete, with one first-place and three second-place finishes in her senior year.
Elizabeth is still second on the all-time Pacific League Championship cross-country list at 18:00. She also ran the 3200 meters in 11:14 in high school.
Elizabeth and her team also broke the Washington State Record for most consecutive state championships her senior year. The team went on to win nine consecutive Washington State Cross Country Championships, which is still the all-time Washington State record for most consecutive state championships in all cross-country state classifications for girls.
Elizabeth was a Team Captain of her college cross country and track teams and was named a National Collegiate Scholar-Athlete at her university.
Liz is humble, a hard worker, and thrives in leadership roles. She was organized and creative as team captain, as demonstrated by her commitment to secret sister team events and planning yearly events, including retreats. Liz was and is quite the project manager. She does a lot of event planning and project management as an adult for her employer.
Looking back, you could not have asked any more from our precious girl. She worked hard, loved others along the way, and was fair yet direct when tough decisions needed to be made.
Elizabeth graduated with a degree in business administration from Corban University in Salem, Oregon. She is currently a regional marketing and project coordinator for Moss Adams. Moss Adams is a large wealth management and accounting firm on the west coast.
Liz continues to run for fitness and health as an adult and still runs the occasional road race for fitness and fun.
In recent years, Elizabeth has overcome significant adversity with hard work, love, and grace. She will continue to impact others in positive ways through her life journey.
This post is dedicated to the best daughter a dad could ever have. I am blessed beyond words and so proud of the woman she has become. She is loved and cherished always by her proud mom and dad.
Blessings,
Coach Weber
Philippians 4:13
This picture was taken a few minutes after the very first race that our daughter Elizabeth ran about 17 years ago. There were about 80 to 90 kids in the race and she finished ahead of all the girls and all the boys except 1! One boy finished about 2 seconds ahead of her in a kids road mile race. She was pretty excited and happy with herself after that first race.
Time goes fast so enjoy the journey!


Elizabeth leading her teammates in a high school race. All four of these runners ran in college after high school.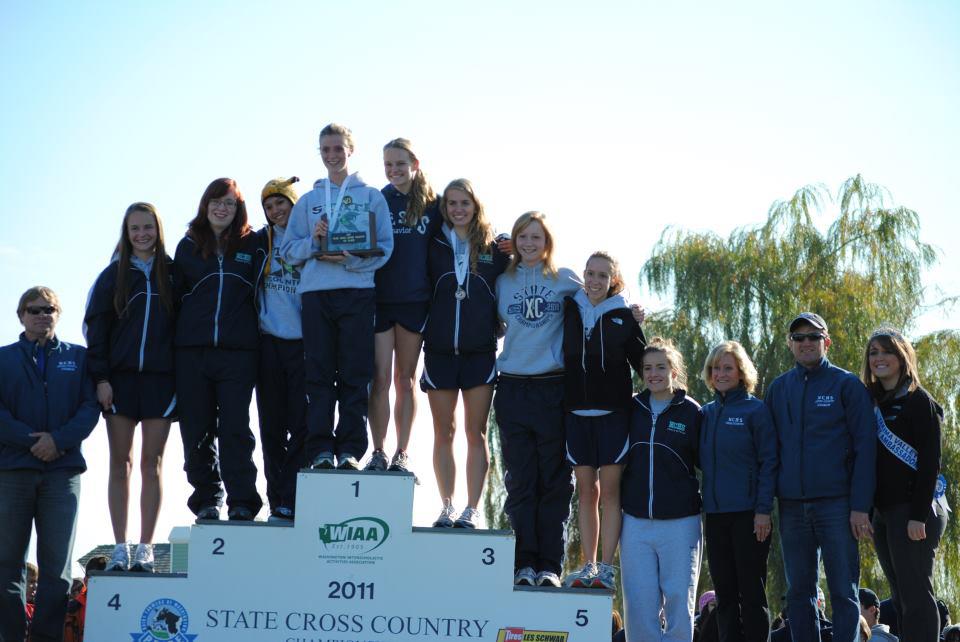 Elizabeth is holding the state cross-country championship trophy in this picture. Her team broke the all-time state record for all girl's team classifications for most consecutive state cross-country championship wins. Her old team still holds the state record at nine consecutive state championships.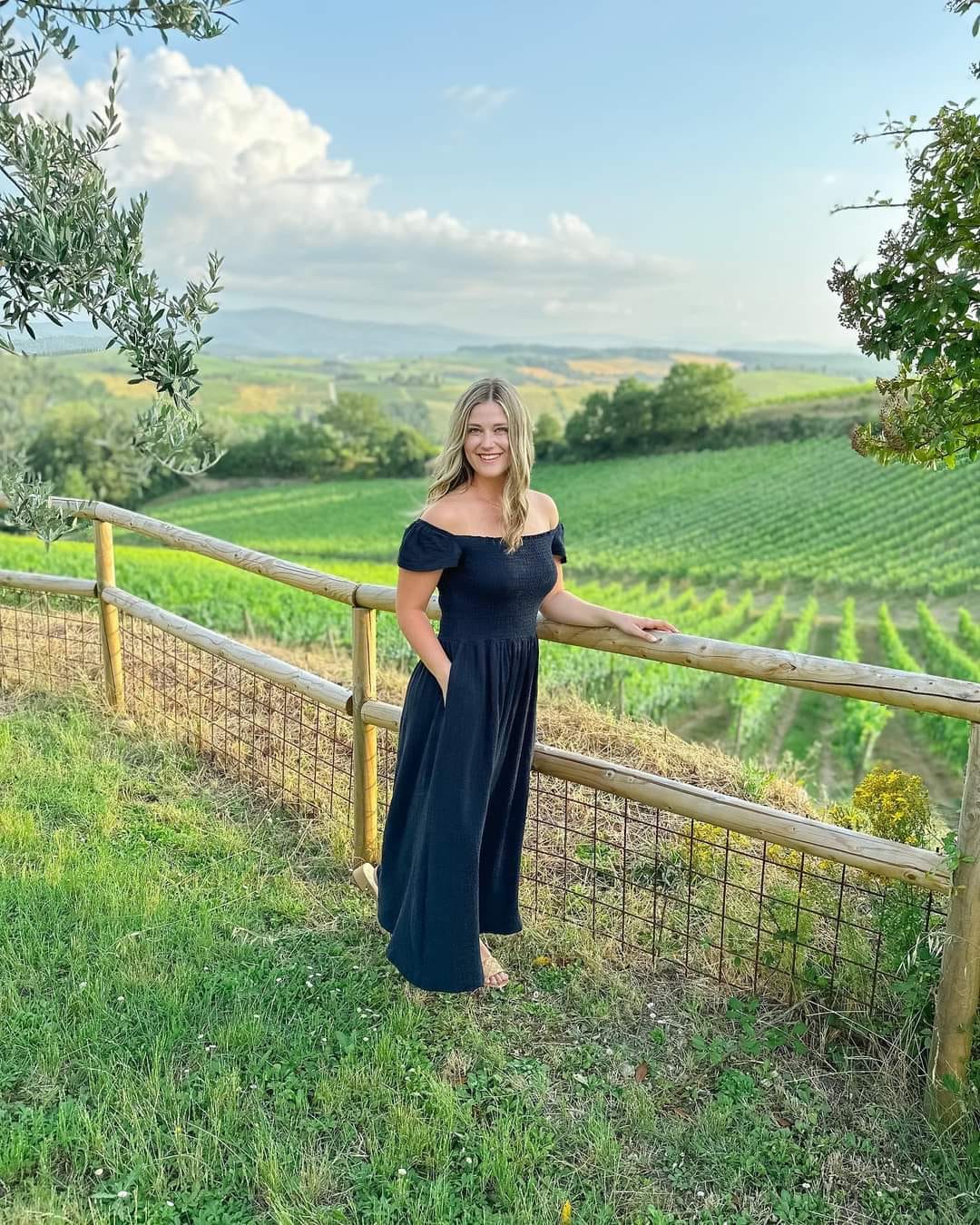 Elizabeth today in Italy in the summer of 2023