Deutscher Brothers Go 1, 2 at State Championships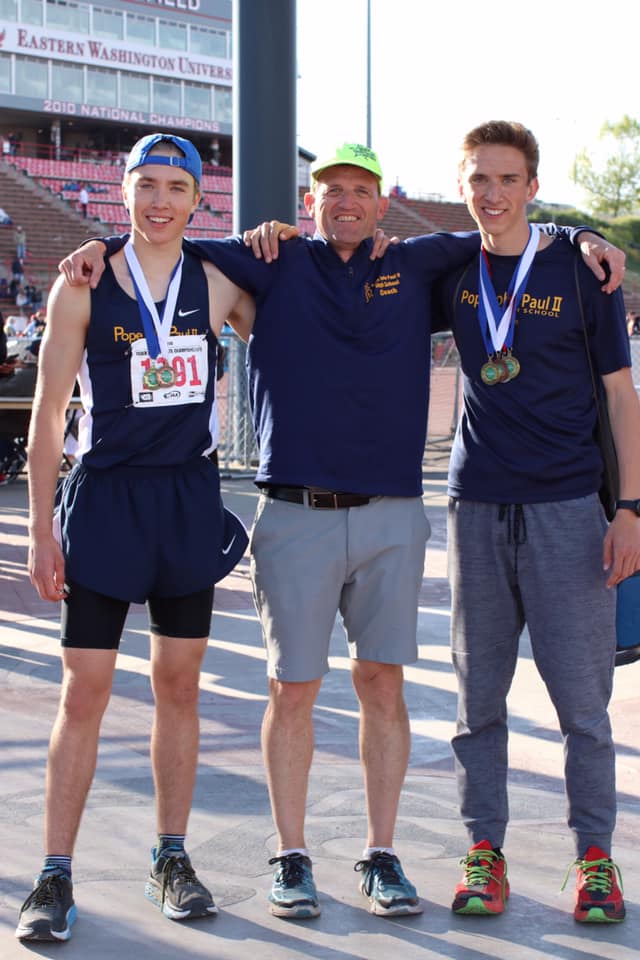 Caden Deutscher, Coach Weber, and Kobe Deutscher at the Washington State High School Track and Field Championships
Photo Credit: Alexis Deutscher
There are some memorable moments that I will always cherish from my coaching career. I have been blessed to coach some amazing young men and young women over the years.
One memory that I will always cherish is when brothers Kobe and Caden Deutscher from JPII went 1, 2 in the state track and field 1600 meter championships in 2019. Kobe became the first JPII athlete in any sport to win a state championship and just missed the state's small school record by one second as a sophomore, no less. There were more than enough tears and hugs to go around after those two brothers crossed the finish line.                                                                                                                     
Just one day later, Sophomore Kobe Deutscher did it again. He won the state 800-meter title.

The joy began to flow once more when Senior Caden Deutscher won the state championship in the 3200 meters running close to the state's small state record, with brother Kobe finishing second.
I have not seen two brothers do what these two did at the state track meet in my coaching career. It was a thing of beauty to watch two brothers compete against each other yet support one another at the same time. I don't know if I'll ever see what these two did again at a state meet in my coaching career. 
The brothers also pulled off a first in Thurston County Track and Field History in 2019. They are the first siblings to finish 1, 2 in two events (1600 and 3200 meters) at the same Washington State High School State Championship Track and Field meet.
Words cannot convey the happiness I felt for both of these brothers as each shared the victories and podium of the day. It was one of those rare life experiences where everything came together just at the right time. It was like something out of a Hollywood script, only in real life.
I will always cherish the incredible blessing of coaching these two marvelous student-athletes and even greater human beings. Their parents have raised powerful yet humble young men.
Blessings, 
Coach Weber 
Philippians 4:13 
Pope John Paul II High School, Lacey WA (JPII for short) is ten years old and has about 95 students.
Note: Tim Sellars from JPII won the state shot put title later at the state meet. Tim had a fantastic day too!  Tim became the first student-athlete in JPII history to win a state championship in a field event.
See Tim's story here:                          https://www.coachweber.org/Tim-Sellars.html?fbclid=IwAR1r_zV8ZWurvVGdMuxCUf0svDLAHLa-8hECf6r-3z-CN3p9Pus9n2xMFGc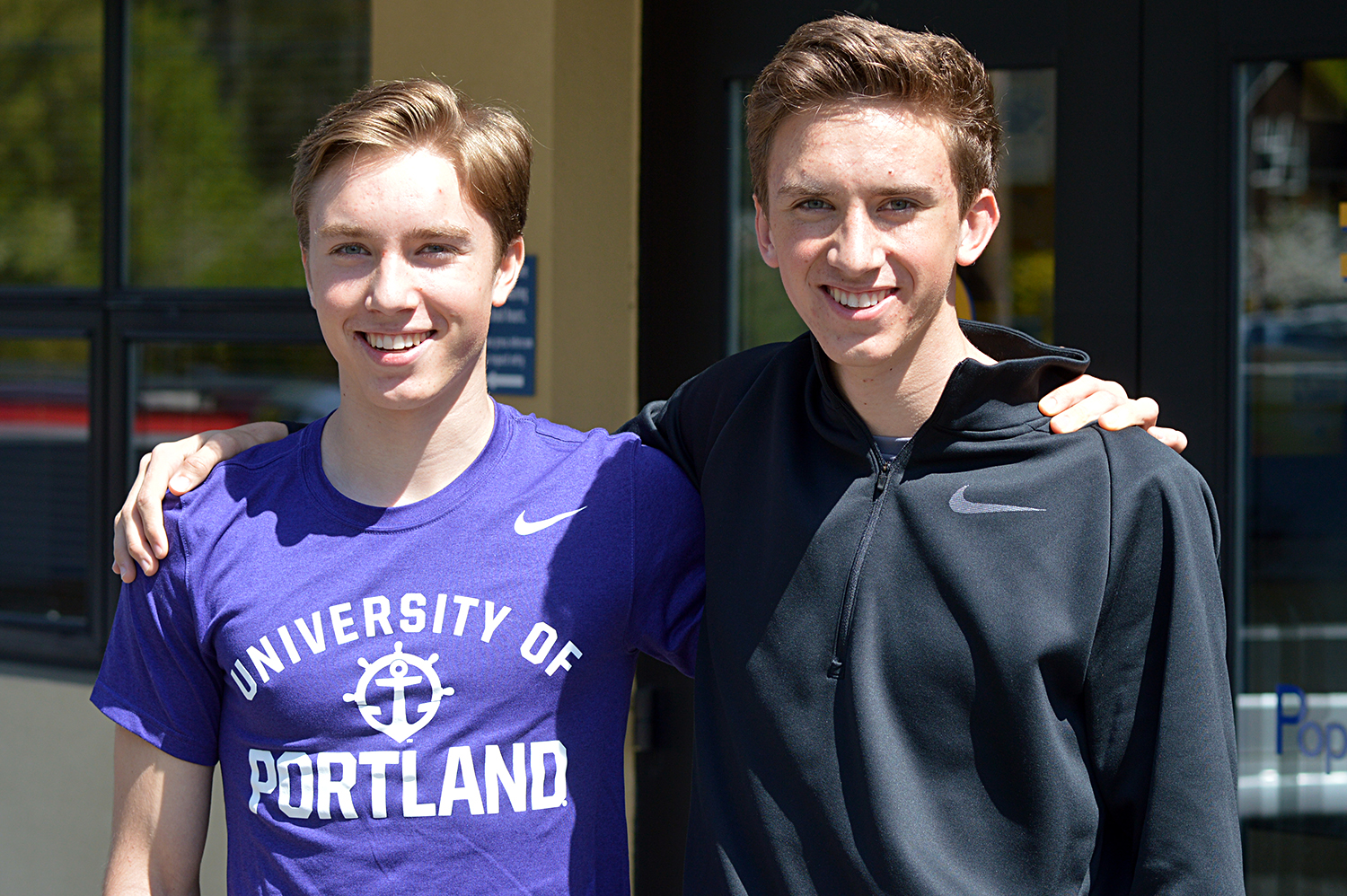 Photo Credit: Grant Clark, Thurstontalk.com