Coach Dennis McDonald Creates First Ever Event In The United States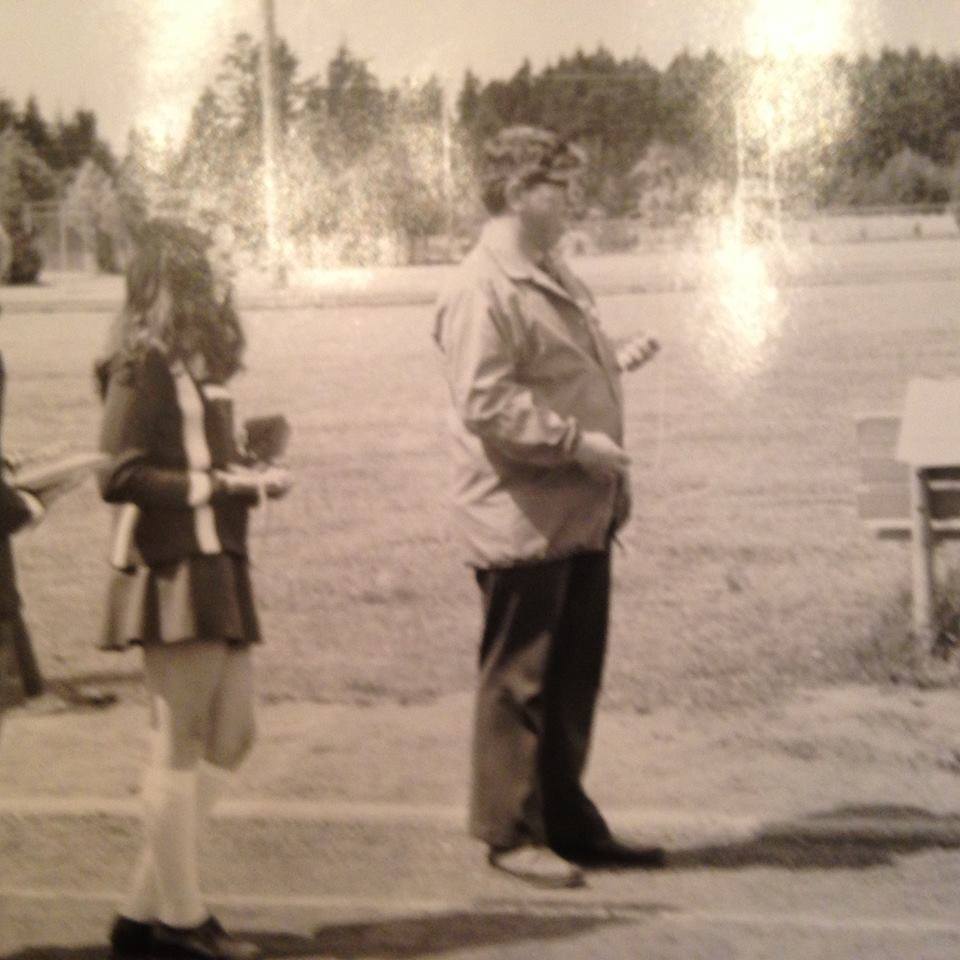 Coach Dennis McDonald at the old North Thurston High School track sometime around 1974
I don't think many people know that former North Thurston High School Track Coach Dennis McDonald of Lacey, Washington created a first in track and field in the United States. 

Dennis McDonald, along with Ray Colombo, started the first-ever high school decathlon and pentathlon (later changed to the heptathlon) state championships in the United States in the late spring of 1972. 

The Washington State groundbreaking decathlon and pentathlon championships inspired other states to hold state championships in these events. Arizona, Maryland, Delaware, and Pennsylvania were the next states to follow McDonald's lead.

For many years, the state decathlon and pentathlon championships were held in Lacey, Washington at North Thurston High School. 

Partially due to McDonald's efforts, the first four national high school decathlon champions hailed from Washington State. 

National collegiate Heptathlon champion, Olympic alternate, and world championship participant Patsy Walker from Yelm High School got her start in the state pentathlon championships in Lacey. 

Patsy went on to win the state track and field championships all by herself while attending Yelm High School. Patsy won four individual events at the state meet and is one of the few people in U.S. history to win a state team Track and Field championship solo. 

The early state decathlon record-holders by class were Mike Radford (Senior) of Seattle, Dennis Dudley (Junior) of Richland, and Larry Weber (sophomore) of Lacey.

Jeanine Shepard of Mercer Island held the state record for juniors and seniors in the pentathlon for girls. Patsy Walker had the state records for freshman and sophomores. Several national bests were recorded at the Washington State Championships in Lacey during those early years of the pentathlon.

Coach McDonald is a Washington State Coaches Track & Field Hall of Fame member. His summer track and field program called the Thurston County Striders had many national placers over the years. His dedication to the summer program provided many opportunities for Thurston County athletes to showcase their talents locally, regionally, and nationally.
Dennis McDonald was a pioneer and ahead of his time in many areas. Like most pioneers, he never really got the credit he deserved for his ground-breaking events.  Coach McDonald founded the Lacey Parks and Recreation Department. His summer track and field team was the first-ever organized activity of the new Parks Department.

Coach Mac was one of the most influential people in my life during my elementary, junior high, and high school years. His influence in my life was a game-changer in so many ways. 
Coach McDonald impacted the lives of hundreds of student-athletes in the greater Thurston County area for the better during his lifetime, including mine. He will be remembered by his athletes for hauling us around the state in that old van of his every week during the summer season. He truly cared about each person and our dreams.
Blessings,

Coach Weber
Philippians 4:13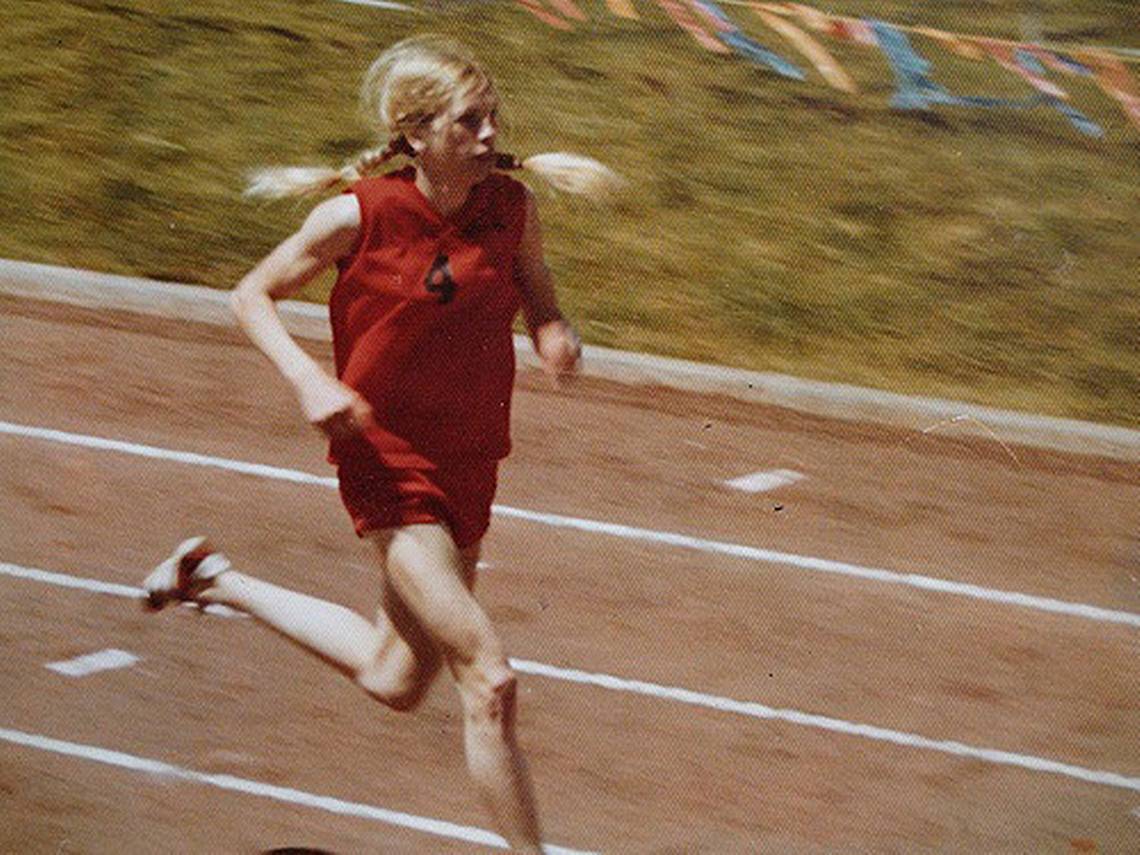 National Collegiate Heptathlon Champion and USA World Track and Field Team member Patsy Walker got her start at the first-ever state decathlon and pentathlon championships in Lacey, Washington. Patsy Waker-Pointer was inducted into the Washington State High School Track and Field Athletes Hall of Fame as well. Patsy is pictured above during her high school years.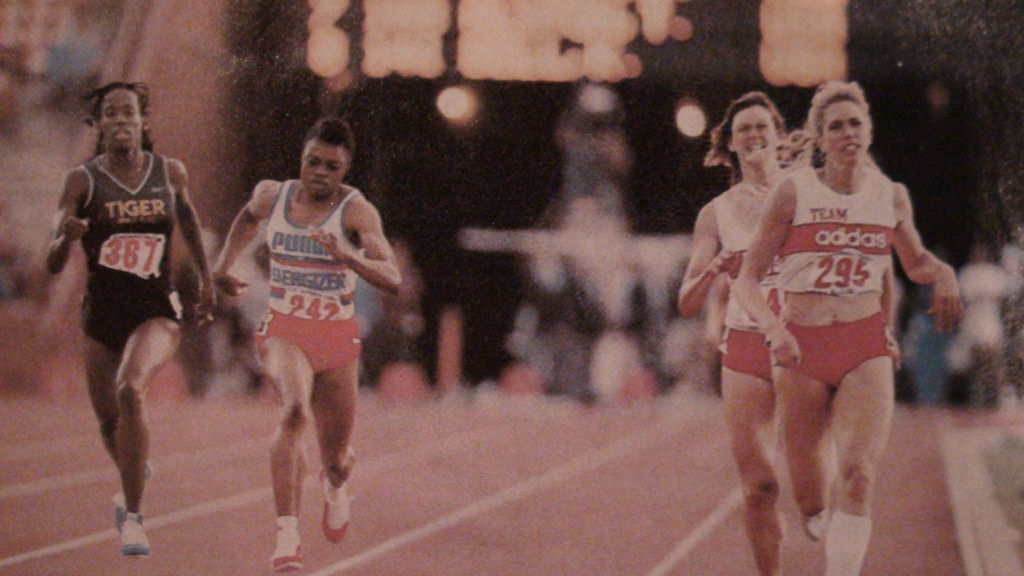 Patsy Walker-Pointer was the national collegiate Heptahlon champ and at one time beat Olympic Gold Medal Winner and world record holder Jackie Joyner-Kersee. Patsy is number 295 in this picture.
I was given some of Coach Mcdonald's things after he died including boxes of old area track and field records and other items like this jacket.
The jacket is from his days as the founder and leader of the Thurston County Striders. The striders had many national class track and field athletes during the peak years of the club in the 1970s. Several area track and field records from the 1970s still stand. It was a golden era of track and field in Thurston County.
As the local volunteer running and track and field historian, I have many stories to tell from the old records I've collected and from my own memories as well.