The Championship Mindset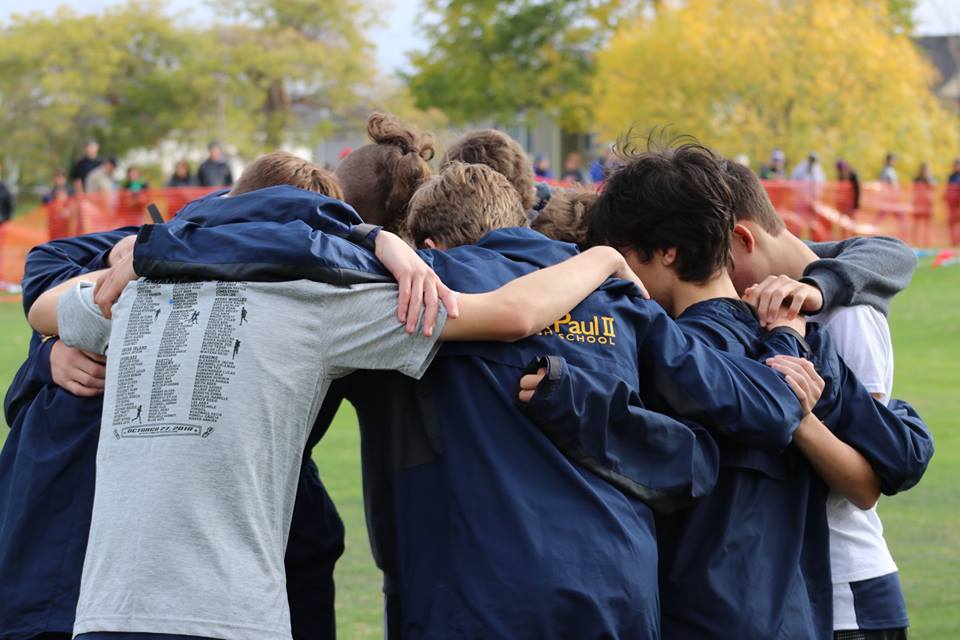 Train Smart, Hard, And Be Consistent

It sounds so simple. "You have to train smart and hard to reach your goals." Wow, it's not exactly rocket science. However, when you've done the work, you can confidently step to the starting line and know you'll do well.

Knowing at a heart level that you did everything possible to prepare for a race is one of the most important things you can do for your mental racing health. Being consistent in your training is the number one predictor of success.

Your mental bank account should always be full when you go to the starting line. Training smart and hard each day makes this happen.  "I've done the work, and I'm ready" is how you want to feel on race day.

Don't Second Guess Yourself

Refrain from second-guessing yourself if you have done everything possible to prepare for a race. Believe in your God-given abilities.

Second-guessing is a waste of time and the enemy of hope. Have confidence that your training and faith in your God-given ability will take you to a personal best.

Be humble, but leave the second-guessing to someone else. 

Sweat The Small Stuff

Could you create a race day checklist to help keep yourself calm and focused on race day? You don't want to rush looking for things at the last minute. Think about the things you need before a big race.

Do I have the proper socks and other items to prevent blisters/chafing?

Have I appropriately hydrated for several days and included electrolytes before my big race or event?

Are the proper food, water/electrolyte items ready and available for race day?
Am I eating foods that help me recover quickly from hard workouts and races?
Have I tested my ferritin and hemoglobin levels to ensure they align with my physician's expectations for running and racing?

Am I rolling correctly, getting a sports massage when needed, and doing appropriate strength exercises?

Do I have the proper shoes (including the proper spikes) for training and racing shoes for race day?

What other items do I need for my race?

I can't tell you how often I've seen small things like blisters stop someone from reaching a personal best (bring moleskin).
Similar issues stop personal best performances when simple tests for ferritin and hemoglobin levels are not taken seriously or forgotten during the season.
Ensure you care for the seemingly small things, like having the right socks to help prevent blisters before a race. 
Learn to be proactive on all the issues listed above. The more you plan, the better you will likely run.
Brace Yourself For The Pain Ahead

Evidenced-based research indicates that accepting pain is critical to reaching your running goals.

Denying pain is a part of the journey is not an effective coping mechanism for running and setting personal records.
Acknowledging and accepting that normal race pain is part of the deal is a better way to cope.

You can either have a good or a bad attitude when pushing through the pain of a race. Work on your mental toughness during practice before a race.

For example, stating that your next race will be the hardest of your life is not being negative but truthful and preparing you for the competition. Acknowledge that you must stay tough amid the storm.

Expect the usual pain of a race (because it will), and you're much more likely to push through it. Be grateful that you can run at all. Use your gift wisely and be thankful even in the most challenging moments of the race.
Remember the phrase"the pain is the same" whether you give 75% or 100%. It will hurt regardless of whether you run 75% or go all out. You might as well go all out to reach individual and team goals. The pain is the same. Don't have regrets after the race.
Also, be clear on your "why" for racing. Have strong reasons to race that are meaningful to you.
In this link, I share one of my "why's behind winning one of the toughest races in the world ever created. 
Come up with your own "why".
Have A Flexible Race Plan

Developing a race plan (s) helps ease the jitters and uncertainty of racing. It also allows you to stay focused and "in the zone" for your race, so you don't get distracted by other things.

Olympic Gold medal winner Matt Centrowitz stated he had several race plans before his 1500-meter gold medal. Depending on what happened in the race, Centrowitz was ready to respond.

Walking through various "race scenarios" before a race is a great way to develop mental toughness and iron will endurance.

Always "expect the unexpected" when racing. Nothing ever goes exactly as planned. Be resilient in the face of uncertainty and adversity.

I'll discuss ways to develop a championship mindset in future posts.

Blessings,

Coach Weber

Philippians 4:13