Ten Ways to Stay Connected Online During the Pandemic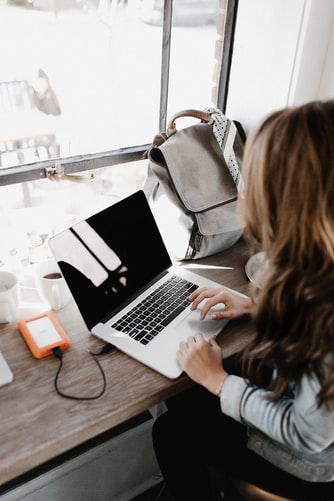 1. Zoom and programs like Facetime are life savers right now. Schedule a meeting with your running community and friends. Be sure to schedule meetings at a similar time each week to establish a routine.
2. Create and/or share a favorite running route (share with friends only! You don't want strangers knowing your route) with friends. You can use an app like Map My Run at https://blog.mapmyrun.com/essential-guide-to-mapmyrun/ to help motivate you on your run. It is also fun to compare notes about how you felt or how fast you ran with friends on the same route.
3. Listen to motivational podcasts or watch old running videos with friends and discuss the impact of the program or video afterward. Share those podcasts or videos with your friends or post in a common area for your group to see as well.
4. Find at least one running and nutrition accountability, buddy. Report your workout to someone you trust and encourage each other to stay accountable. Use programs like Strava to share your accomplishments and challenges with your core group of friends.
5. Hold group chat meetings to pray for or encourage one another. Philippians 4:13 is my favorite Bible verse. Exchange your favorite verses and how they are helping you right now..
6. Create 100, 200, and/or 500-mile solo online running clubs. Once you have those miles start celebrating and creating some individual or team awards for the participants. Simple T-shirts with recognition are one award option. Adapt this idea to a beginning walking program as well. Once you've hit 10 miles total, 15 miles, 20 miles, etc. create some sort of group acknowledgment and team rewards.
7. If you and others are running on a treadmill during the stay-at-home order, set up some sort of safe handsfree phone/audio/video connection with friends so you can encourage each other on your runs.
8. Post a PR workout or any workout for that matter that is meaningful to you on social media to your friends only. Your friends will likely encourage you on your stay-at-home journey. You, in turn, can then encourage them.
9. Google and sign-up for Virtual Races online. They are popping up online everywhere. Just google the words, "Virtual Running Races".
10. Hold a virtual running party. Swap old running stories, encourage one another, have a carbo-loading party before a big run or bring in running motivational speakers or a local coach and ask them to give everyone a pep talk. Contact your local running heroes or even national heroes and ask them to stop by and say a few words. Many people have time on their hands. I bet you can get someone of note to come and say a few words to your group.
Bonus Idea: Host an online Virtual Race to help fund the homeless, kids who need lunches, non-profits in need, or your favorite charity at your Church. I bet you can use some of the ideas above to help promote and motivate people to conduct an online fundraising event. Explore how you can help others in this challenging time.
Blessings,
Coach Weber
Philippians 4:13
If you are really bored, you can watch my interview on a sports talk show last fall. I talked about the importance of breaking your personal barriers and how your breakthrough impacts others. Hopefully there are one of two points in this video that are helpful to you right now in your journey to stay motivated.
My interview on Flowcast: https://www.youtube.com/watch?v=9OTsG7nuoWM
Blessings,
Coach Weber
Philippians 4:13