Shutdown Over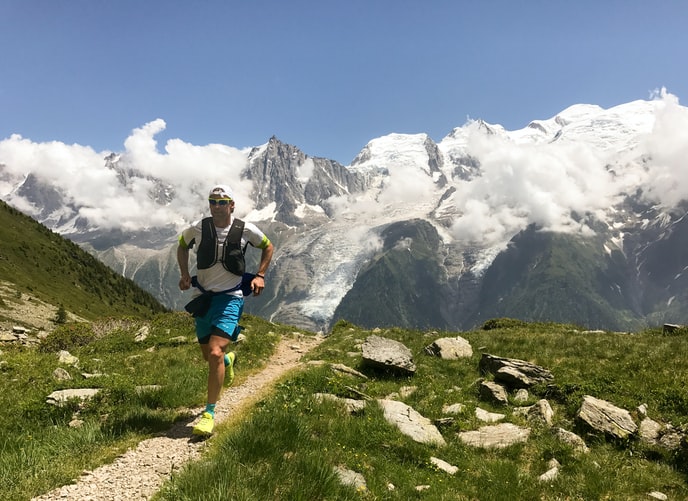 This is not me or the trail I ran this week. I just like the picture!
I went for a solo run on one of my favorite trails this week. There were very few people out that day. The noise of the world and the current issues we are all facing dissipated as I reflected back on a different time. The memories of day past ruled the day as the people I've coached over the years came flooding into my mind.
I stopped for a few minutes on a favorite spot on the trail that has special significance for me of times gone by.  I remembered my daughter charging up a short hill on her 10th repetition looking amazingly fit and strong on this part of the run.  I could  still hear her yelling encouraging words to her teammates as they charged up the hill.
I thought about a former state champion running his heart out to get ready for the state meet. His stride was amazingly quick and textbook perfect.  I could still feel the intensity on his face as I stood in that memory lane.
I recalled the poor form of a first-time runner struggling to run his first-ever hill repeat. I quickly remembered how much he improved over the years and how he became one of the hardest working and inspirational runners I've ever coached.
My thoughts then led me to the warm-up area where the kids in my past stretched, laughed, and caught up with each other each day before heading out for their run. I am sure the memories still linger there for some of them as well.
I remembered the times I stopped to pray with runners out in the middle of nowhere when they were having a hard time in life.  I also recalled just kneeling down in prayer in the middle of the trail when I was clueless about how to help these young people reach their potential as the season was winding down and we were running out of time.
My thoughts started racing even faster as I thought about the many runners who started out thinking they did not have much talent or could run a fast time. I thought about one young lady in particular who went on to become a state champion who didn't think she could ever run a 7-minute mile.
The memories just started flying through my mind one after another. Joy, laughter, high fives, and the sweat and chatter of team members working hard together came to mind. Somehow the kids always find a way to build camaraderie and Esprit de corps when they go after a common purpose and goal  with all their hearts.
All of a sudden out of the blue, I remembered the day I saw an old former local coach running in the woods by himself about 25 years ago, in the middle of nowhere long after his coaching career had passed.  I remember thinking to myself at the time that this old coach looked very contemplative and reflective like he was thinking about days' in his past.  
My solo run ended that day thinking about how I am that old local coach now.  I was running in the woods just he was so many years ago by myself reflecting about times past. The only difference between him and me is that the fire is still burning inside this old coach's heart which seems to get brighter and stronger with each passing day. There are a few more races yet to run and some unfinished business to take care of before the sunset draws its final curtain on my coaching career.
As I finished my run down memory lane, I looked forward to the  day that I could say, "shutdown over". That is one memory I want to create soon!
Blessings,
Coach Weber
Philippians 4:13