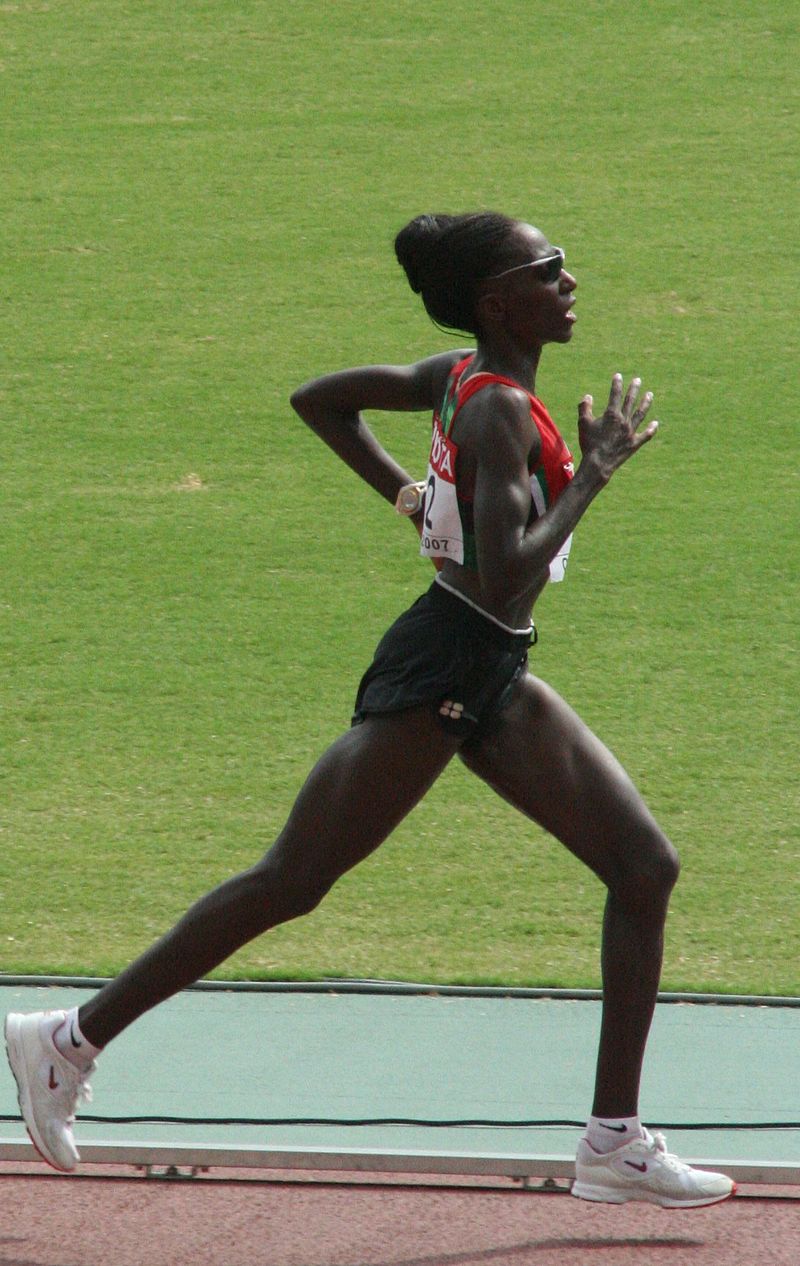 Five Ways to Brace for the Pain Ahead
Cultivate an environment of gratefulness
Some studies suggest that being "grateful" allows you to better handle the physical pain of a race. 
Believing that you are truly fortunate to run a race when so many other people can't run at all due to physical reasons help's you cope with the pain of a race. The pain seems less daunting when you are truly grateful just for the ability to run.  
Being grateful also takes the focus off of you and the race nerves you feel. You're less anxious and more likely to stay calm when the pain of a race comes.
Being truly thankful to everyone from the race director to your support crew is helpful as well. Giving it your all becomes more of a pleasure than a burden when you run for others as well as yourself. Verbalizing your gratefulness to race volunteers and your support crew is the right thing to do in so many ways.
I remember feeling extremely grateful during the most difficult race of my life years ago. I had no idea that gratefulness was an evidenced based coping mechanism back then. I just felt grateful for all the volunteers and people who were supporting me on race day.  I actually gave my medal away to a volunteer who helped me win the most important race of my life. 
An attitude of gratitude keeps you grounded, other centered, and optimistic about the race to come. Research is clear that a grateful heart helps many people endure pain.
Gratefulness from the heart moves mountains.

Remember the sacrifices of others 
How many times did your spouse watch the kids when you were out for a run? How many times have your parents sacrificed for you so you can pursue your dreams? How many hours has your coach stood out in the freezing rain holding a stop watch while you ran?   
You don't' just run for yourself.   Remember those who have sacrificed for you along the journey when the pain is at its peak. No one ever does anything on their own.
Recall your own sacrifices
How many times did you take that first step out the door when you really didn't feel like it? How many times did you give up going out with friends so you could race well the next day? How many times did you eat the broccoli instead of the doughnut?
Sacrifice and self-discipline are more than mere words to the distance runner. They are a way of life. Remember those sacrifices you made during the pain of a race. Push through the pain and get everything out of the work you've put in.
Pray hard
There are many studies about the benefits of prayer. As a Christian, I prayed before my races. Personally, I don't need the studies to back up my belief in the power of prayer. I've experienced it firsthand and have faith in God's word.  However, evidenced based research abounds on the positive impacts of prayer as well.
Former 2:04 marathon runner Ryan Hall is one famous runner who prays before and during races. So is former Boston marathon winner Catherine Ndereba who has a 2:18:47 marathon to her credit. My go to verse in the midst of race or training pain is Philippians 4:13.  
Hall also once said: "The best way to become a mentally tough runner is to just believe that you're a mentally tough runner."  If you don't believe it, who will? Good advice Mr. Hall.
Failure is not an option thinking
The great American runner Steve Prefontaine once said: "Somebody may beat me but they are going to have to bleed to do it". For most people, Prefontaine's thoughts are extreme. However, few runners have matched the iron will of Steve Prefontaine. 
When you saw the intensity on Prefontaine's face before a race, you knew he meant business. You could see the "take no prisoners mentality" on his face at the starting line. Prefontaine focused on the task at hand and did not let any distractions get in his way. Prefontaine left nothing at the finish line.
Everyone experiences pain in a race. Obviously if you have an injury, you don't want to push through that kind of pain. However, getting through the normal pain of a race is something you have to plan for and practice frequently.  
Always be intentional about how you are going to get through the toughest parts of a race. Said another way, think about how you will brace for the pain ahead.
Blessings,
Coach Weber
Philippians 4:13
Copyright 2018 Larry Weber