Like Father, Like Son: The James Jasperson Story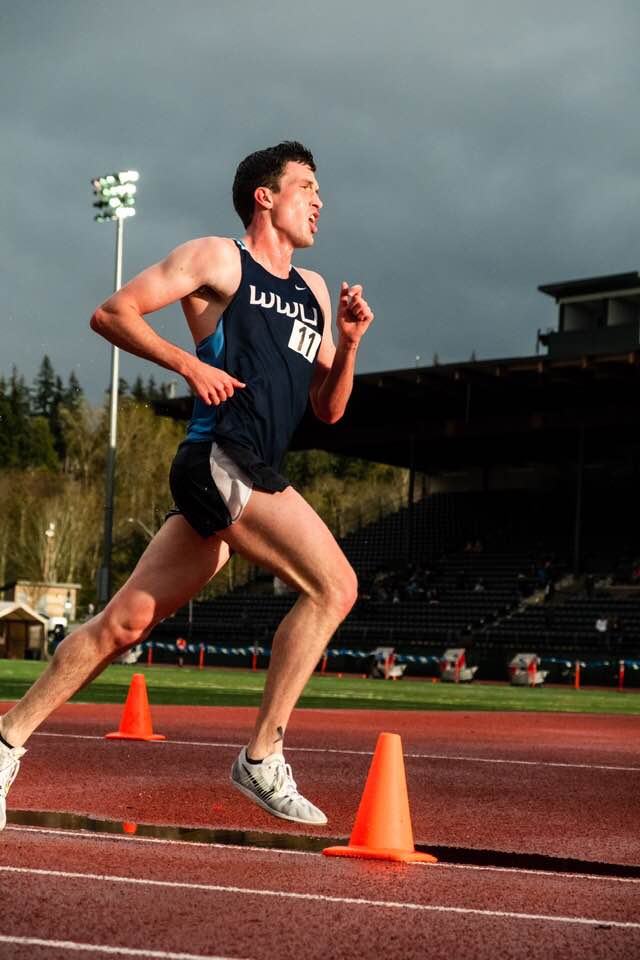 James running a collegiate race for Western Washington University
There is more to James Jasperson's story than meets the eye. Sure, James is a great runner from the Olympia, Washington area. There is no question that James has accomplished a lot in his young life. However, there is so much to his story that goes well beyond the normal "local boy" makes good story.
James Jasperson grew up in the Lacey, Washington area. At one time, I had the pleasure of coaching James father Phil Jasperson. Phil and his wife Dede lived a few houses down from our home long before James was born. Phil would come over to our house in those days to talk running and training.                               
Phil was one of those guys who worked harder and longer than just about anyone else at his craft. All that hard work paid off. Phil won the local Capital City Marathon and eventually qualified for and ran in the U.S. Olympic Trials in the marathon.
James inherited his strong work ethic, drive, and determination from his father and mother. I believe James has the ability to jump to the next running level like his dad. Like father, like son for sure.
James Jasperson started racing when he was four years old with a local YMCA team.  Shortly thereafter James joined the Barron Street Striders youth track and field team in Olympia, Washington.  
James fondly remembers winning a whole bunch of races one night in what he describes as an all-comer meet atmosphere as a young boy. I would say it is a safe bet that James was hooked on running after his initial success at those all-comer meets!
James also mentioned to me that his dad had a heavy influence on his early running career. However, as James said, "I played every sport you can imagine growing up".      
James was consistently encouraged to try many different sports growing up by his parents. In fact, he played basketball all the way up until his junior year in high school. At that point, his dad pointed out to James that he needed to train in the winter more if he was going to reach some of his lofty running goals.
Basically, at times, dad had to coax son out of bed at to get in those runs in each day during the early teenage years. As James looks back however, he is grateful that his dad had the foresight to give him that little extra push out the door each day.
Switching gears a bit, I asked James about his favorite running memories growing up.  He has many fond memories to choose from.   
James remembers one race in particular that had special meaning for him as a teenager. It was a breakthrough race for James called the Shaner Invitational in Tumwater, Washington. James was as a sophomore in high school at the time. "My previous PR was 2:02 and change, James said. I remember with about 200 meters left in the race I got chills because my legs still had juice in them. I ran a 5 second PR that day in 1:57.7".  The race that night helped James reach the next level in his training and racing.     
James had never felt that good in an 800-meter race before the Shaner Invitational. He was a bit worried about holding such a strong pace to the finish line at the meet that evening. In the end, there was no need to worry. James ran the race of his life.   
James probably won't remember this but I was at his big PR 800 race that evening screaming for him as he ran down the backstretch. It was great to see him come through in the race of his life.
Other favorite memories include running with his dad each night after his dad got off work. James would push the pace the last 400 to 800 meters on those nightly father and son runs pretending that some competitor was running against him in the last stages of the race.  James would pick up the pace and "sprint to the tape so to speak" as he approached the final steps to his driveway.  Those nighty runs were definitely a great father/son bonding time.
James had continued success in high school running 1:55 in the 800 meters and 4:21 in the 1600 meters. He also ran the second fastest 800 meters in his high school's history during his career. 
James moved onto his college running career next with a few really cool twists along the way.
I asked James to describe a few things that people may not know about him and his career. Did you know for instance that he was part of a 100 x 1 mile world record relay team?                                                                 
Even more impressively, James has another world record to his credit. He is the official world record holder in the mile while running in full firefighter bunker gear! James ran the mile in 5:51 with all that heavy gear on his back.
James Jasperson is the guy you want rescuing you in case of an emergency!
James is currently running for Western Washington University in Bellingham, Washington. Recently James ran 3:53.72 in the 1500 meters.
James hopes to lower his time even further as the season winds down. And, oh yes, he is faster than dad in the middle-distance events:).  It may be time for James to give the marathon distance a try in the next couple of years where his dad qualified for the U.S. Olympic Trials!
As a side note, I record and keep track of the all-time area middle and long distance lists around here in Thurston County. James is closing in on the great University of Portland coach Rob Conner's all-time best in the 1500 meters (Rob mentioned this in a recent Facebook post). Rob is the outstanding coach at the University of Portland whose troops finished second in the NCAA Division 1 cross country championships. You can read more about Rob's amazing coaching career here: https://www.coachweber.org/Dave-Smith-Rob-Connor.html?unique=15562933222321044
The running community is a  small tight knit group.  Amazingly, James  dad, Phil, ran with Rob Connor at Timberline High School in Lacey, Washington! It is a small world for sure.
There is so much more I can say about James and his career. He recently went to Kenya and had a chance to train with some of the best Kenyan runners in the world. To do justice to his experience, I will write a separate story about the experiences James had in Kenya.
To the father and son combination of Phil and James Jasperson: You are both awesome men who care deeply for each other and for those around you in the community. You have come together as father and son but each of you has created your own unique running legacy and footprint in our community as well.  Thanks for showing others the way!
Like Father, Like Son.
Blessings,
Coach Weber
Philippians 4:13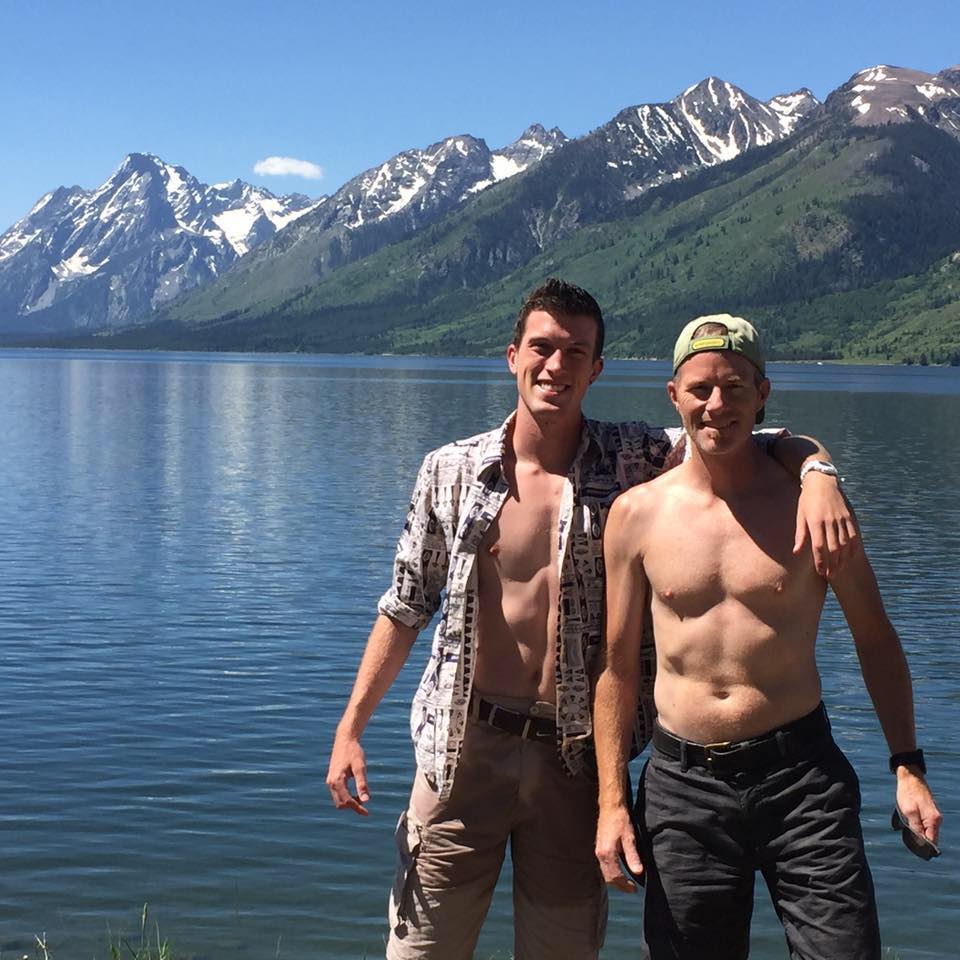 Father and son in the great outdoors