Finding Happiness in the Midst of Turmoil
                                My wife Julie preparing a meal
Yes, I am frustrated with current world events just like everyone else. It takes a lot of effort each day to remain positive, upbeat, and happy. Like they say, "happiness" is a choice and I choose to be happy today.
I see many blessings all around me. The biggest blessing of all is when I wake up each morning I see my adorable wife. Julie is such a trooper through all of this turmoil. I would say our relationship is even stronger as a result of all these big changes in our lives. She is the love of my life. I look forward, even more, these days to bringing her coffee each morning as she wakes up. I need her smile.
Next, I see the beauty of the people we may have taken for granted in the past. Grocery workers are the real rock stars now, probably always were. These workers and their suppliers are the ones putting the food on the table now. We owe them a lot.
Nurses on the front line are the movie stars of real life, they keep life going and give us hope with real-life heroism. These folks are literally lifesavers and life-giving.
My neighbor's smile is now where daily encouragement lives and breathes. Small things like a wave, smile, or just being outside working in the yard is a connection and blessing.
The routine of going out for my simple daily run brings me peace and gives me a chance to think, pray, and keep my life in some sort of normalcy. It also gives me an outlet to rid myself of some of the frustrations we all feel.
My daily Bible reading has taken on more meaning as I strive to really have more faith in the midst of the storm. I am not just reading words on a page, I am trying to apply even more of what I learn.
Sorry, the online community will never take the place of in-person community. However, I do find joy in identifying ways to connect differently while the storm is still here. Some connection is better than no connection.
Seeing the work of a lady named Kim Kondrat is a huge blessing to me. You may have seen her in the news. She is working tirelessly to serve meals to the poor and homeless, provide showers, pray with others, and show the love of Jesus, not just talk about the love of Jesus each day to others in need. Kim is one of the parents on the team I coach. What a blessing to be around a person like her and to see how she places her faith in action.
You see, the real movie stars, rock stars, and heroes are all around us. We just need to open our eyes to see all the blessings in the midst of this storm that will eventually pass.
I choose to be happy today, I am a blessed man.
Blessings,
Coach Weber
Philippians 4:13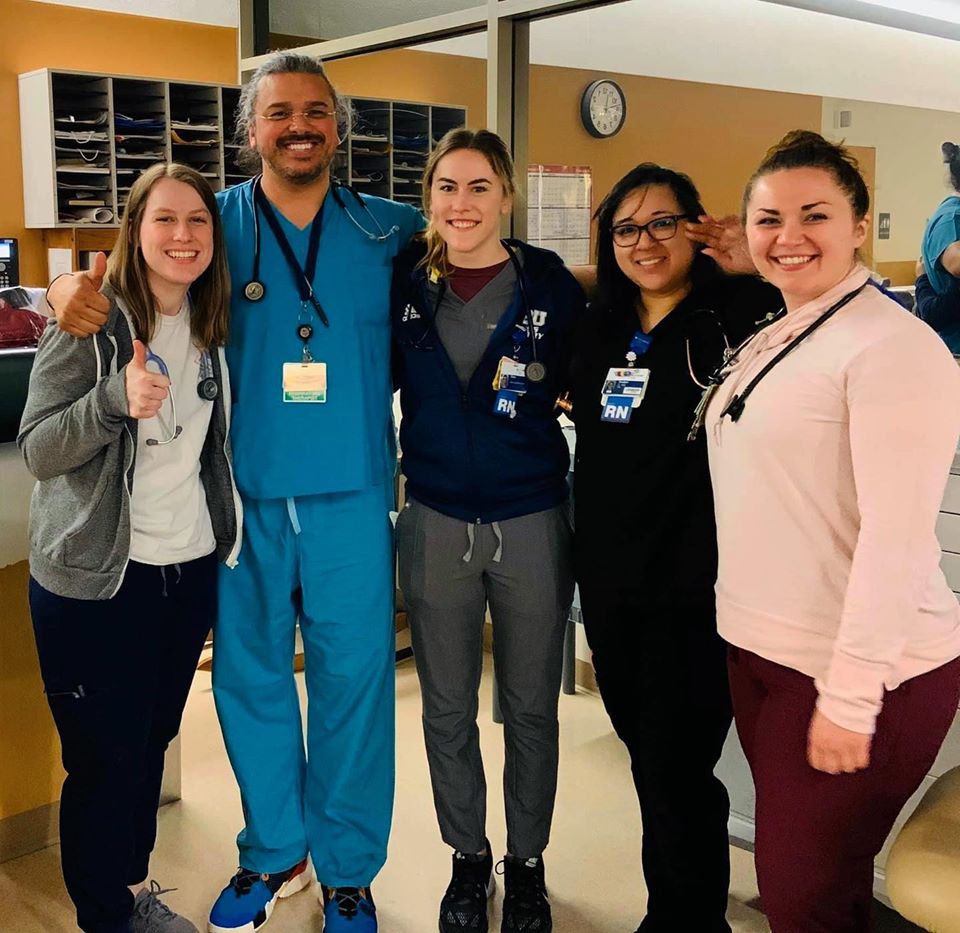 Alcia Graham is a nurse and wife of a former runner I coached named Lucas Graham. She is pictured with her  co-workers at the hospital. Both Alcia and Lucas were collegiate runners.
Photo Credit: Alicia Graham and her hospital staff team
Kim Kondrat is in the pink mask leading a prayer before feeding the homeless and setting up a shower system for homeless indivudals. Kim is a parent of one of the kids I coach on my team.
Photo Credit: The Olympian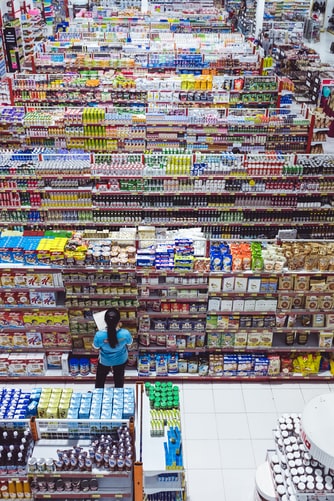 A grocery worker helping us all
Photo Credit: Bernard Hermant