The Most Overlooked Process in Successful Running Programs (Others)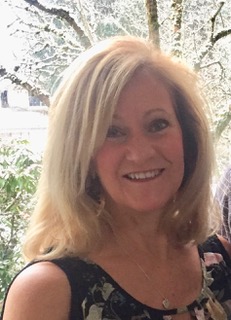 "Team Mom, Julie Weber"
                                                                                              Great systems make great running programs
Everyone knows that a running coach must have a great understanding of running mechanics and physiology to create great running programs. You can't skip this step. You have to know the training phases of our sport inside and out to help each athlete reach their God given potential. However, most programs just focus on these two areas.

The problem is that you can't stop there. You must have world-class support systems in place to create a best practice running program (or any sport for that matter) as well.

Well thought out support systems help runners reach their potential

Coaching well is just as tough as any other profession. You must have excellent support systems and processes in place to achieve great success. What are some of those support systems in coaching?

In a successful high school, club, collegiate, and even in some professional programs you need a great volunteer base to succeed. At the high school level, dedicated parents carry much of the administrative load so coaches can do what they do best, coach!

The best programs have parents (or other staff/volunteers) who help raise funds, set up team tents, plan food for race days, arrange transportation to meets, help organize retreats and meets, schedule hotels, and get their kids to practice on time.
Team Mom
Another example of a great support service is what we call a team mom (at the high school level). A team mom (or dad) who supports the social and emotional side of things and helps young people work through personal issues, team building issues, and offers a lending ear to just about any issue in life is worth their weight in gold. 
Coaching in many ways is more about being a life coach than a running coach. I think this concept can be applied to any team.
Physical Therapist/Athletic Trainer 
A top rated physical therapist and/or athletic trainer who is specifically trained in running strategies is also important to team success. You can't have someone helping a running team who does not understand the impact of running day in and day out.

Many athletic trainers don't have the time or background to really help runners. Find one who does and hire them. This same person can also serve as a core and conditioning expert as well as teaching the best biomechanics if they have the background.
Other Positions

A good coach will recruit others who are specialists in a particular area to help the team. A coach can't be an expert at everything. Leaders bring in others to share their knowledge with the team.

You also need people to keep splits, stats, and help organize races. Having a formal project plan in place to implement races and other team tasks also goes a long way toward ensuring success. 
Student-athletes on a high school team who want to run in college, need access to a well-developed academic and athletic scholarship search process as well. 
The best programs have people who can help student-athletes obtain scholarships to compete at the next level.

All great teams focus on the details just like a project manager who manages multi-millionaire dollar project contracts. Success lives in the details of everyday planning.

Look under the hood a few times a year

Like a quality-focused fortune 500 business, a great team must have a quality improvement process in place. Each year it is important to look at all of your systems and processes and find better ways of getting things done.
Checking your ego at the door is the only way to get better. Looking honestly at your successes and failures is how champions get even better.

Looking under the hood each year is a must not a want. Fix the problem, don't fix the blame.

Yes, support systems really are that important. You need others to help develop a great program and to carry some of the load. No one ever achieves any level of greatness by themselves.

Championships require great people who support and are committed to a compelling team mission.

"Others" is the key word that opens the door to champions and championships.

Pictured above: "Team Mom" Julie Weber (my wife). She was given the name "team mom" by the kids on a team I  coached through the 2016 season. Our team we won eight state championships in seven years during our tenure thanks to the efforts of a lot of people like Julie.

Blessings,

Coach Weber
Copyright Larry Weber 2018