Keeping Arthur Lydiard's Legacy Alive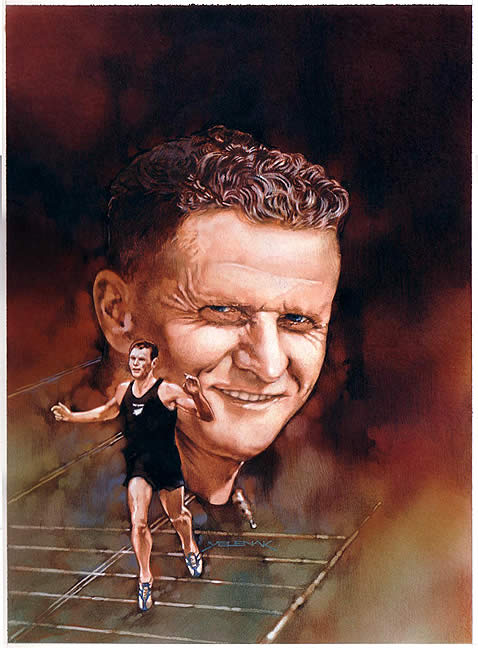 He has helped carry the torch and legacy of the father of modern jogging and science based training. His commitment to best practice endurance running principles is inspiring. He along with his coaching partner have trained and certified some of the best endurance coaches in the world, including Greg McMillan, of McMillan running.
Nobby Hashizume continues to teach coaches and athletes "The Lydiard Way" through their Lydiard Foundation around the world.
When you talk to Nobby, you sense his passion immediately when it comes to endurance training and racing. He is more than just a student and teacher of the sport, Nobby is the lifeblood of the man who some have called the greatest mid and long distance coach in history.
Nobby lived with Arthur Lydiard for a year, so he has first-hand experience and insight into the man who changed how endurance training and coaching was done. Lydiard personally approved Nobby's coaching approach to his training as well.
Arthur Lydiard was ahead of his time when it came to endurance coaching. Like all great pioneers, he took his share of arrows from his critics. Most of the arrows came from people who did not understand all of the phases of the Lydiard training cycle.
The Lydiard Foundation seeks to teach Lydiard training methodology in a precise and transparent manner. For example, they eliminate the rumors that Lydiard training is all long slow distance. Long slow distance has its place in training. However, it is only one part of Lydiard's season plan. 
Nobby teaches how Lydiard actually coached his athletes and dispels a lot of inaccurate information about Arthur Lydiard on the Internet and other information sources.  In addition, he certifies coaches in the Lydiard method through their Lydiard Foundation.
You can learn more about the Lydiard Foundation here: http://lydiardfoundation.org/
The Lydiard Foundation has also developed an online running program called the Running Wizard which attempts to keep Lydiard's training principles intact and unaltered.
You can read more about the features and benefits of their online running program here: http://www.runningwizard.com/. 
I will review the running wizard program in more detail in a future post.
I've had the pleasure of talking to Nobby about endurance training, the legacy of Arthur Lydiard, and some of the great feats of the New Zealand runners that Lydiard coached. All of those Gold medals and world records did not happen by accident.  Lydiard was a master coach who understood the unique training requirements of each person he coached.
Nobby continues to keep Lydiard's incredible legacy alive by sharing accurately, what Lydiard himself taught. If you want to learn more about Lydiard and his training methods, check out the many resources on the Lydiard Foundation web site.
Blessings,
Coach Weber
 Photo Credit: Andy Yelenak